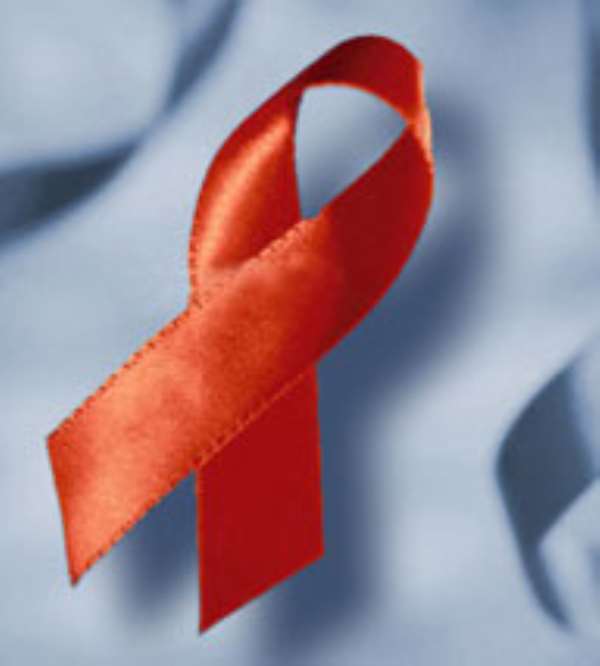 ALTHOUG RECENT reports have shown Ghana to be progressing in the right direction in terms of number of new cases of HIV/AIDS, there is still major numbers of people unable to receive proper testing, care and treatment for the deadly virus.
At the end of 2005, the number of people receiving treatment was only 4-5000, which means only 7% of people who needed treatment in Ghana are receiving any at all.
In comparison to other Sub-Saharan African Countries, Ghana is performing well, however a lot more needs to be done in order to tackle the problems and become free of HIV/AIDS.
Cost of treatment for HIV/AIDS has decreased over recent years from the initial thousands of US dollars to as little as US$148. This is due to genetic drug production, which has enabled drug companies to replicate brand made drugs that are identical to those more expensive alternatives making treatment more accessible to all. In light of this progression, there are still people who are unable to afford the treatment and so the problem remains.
There are still many myths that surround HIV/AIDS and how the virus can be transmitted. Many still believe that the virus can be transmitted through sharing cutlery and crockery, touching and shaking hands, eating food prepared by someone who has the virus and through insect and animal bites. This is not the case; the only way the virus can be transmitted is through bodily fluids, blood and sex fluids.
It is also a myth that HIV/AIDS is mainly a female virus; out of the 320,000 living with the disease, only 180,000 are women. However, women do remain one of the high-risk groups when looking into the disease in Ghana when linked with lack of education, low literacy, and negative socio-cultural and religious practices. This in turn means women lack control over their sexuality and become more at risk of becoming infected.
Although there is currently no cure for the HIV virus, preventative drugs do ensure prolonged quality of life. It also ensures that transmission of the virus can be reduced among those infected. For example, the passage of HIV from mother to child with no preventative drugs would be 20-45% risk, while those receiving treatment pose a less than 2% risk of passing the infection from mother to child, which is a significant reduction.
Education is a key factor in reducing and combating the HIV/AIDS issue. At present, training programmes are on going for compulsory training of all teachers and education staff on HIV/AIDS (basic and second cycle). This means all children attending schools will be made aware of the facts on HIV/AIDS and other Sexually Transmitted Diseases (STDs). This does not then account for those unable to attend school for whatever reason. It is therefore this area, which now needs focus in order for the problem to continue reducing in Ghana.
As world leaders pledge to provide universal access to treatment by 2010, we need to see a vast improvement in Ghana to enable this goal to be achieved. This is seeing the support of the Ghana AIDS Commission with their introduction of National HIV/AIDS Strategic Framework 11 2006-2010. This outlines all major problems and possible strategies needed to be in place in order for the goal to be achieved in the short space of time allocated.
While Africa has 25% of the worlds HIV/AIDS cases, it only gets 1.3% of Global health workers. Meaning, a lot more outside help from existing international donors such as Global Fund for AIDS, TB and malaria, Presidents Emergency Fund for AIDS Relief (PEPFAR) and World Bank, needs to be put in place to ensure to continue HIV/AIDS reduction in Ghana.