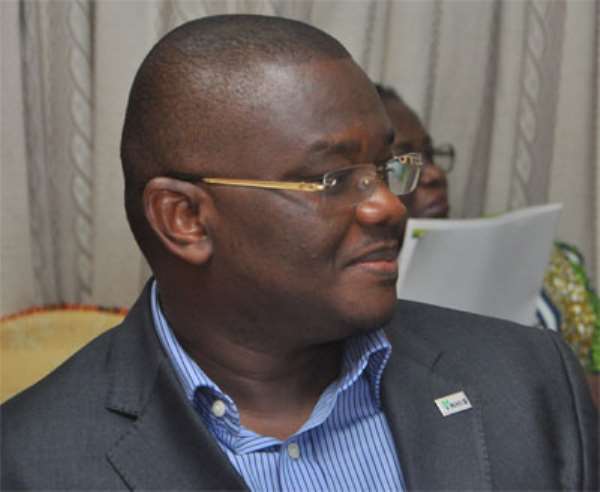 Sylvester Mensah
I have said time and time again, that it is only acute desperation for power that motivates Mr. Sylvester Mensah, the former Chief Executive Officer (CEO) of the National Health Insurance Authority (NHIA), the John Agyekum-Kufuor-implemented National Health Insurance Scheme (NHIS), which the leaders of the National Democratic Congress (NDC), foremost among their ranks the late President John Evans Atta-Mills and former President John Dramani Mahama, mocked as a veritable pipe-dream that could never materialize, to go to bat for the man who has collapsed more Ghanaian businesses with Dumsor than any other Fourth-Republican Ghanaian leader.
Mr. Mensah also has absolutely no sense of shame because as CEO of the NHIA who was put under house arrest by the then-President John Dramani Mahama, and publicly charged with financial embezzlement and other NHIS-related crimes in the leadup to the 2016 general election, it ought to have been clear to Mr. Mensah by now that Candidate Mahama, the man that he so shamelessly presumes to go to bat for, as it were, has absolutely no confidence in his competence as CEO of the NHIA. Which was why not only was Mr. Mensah relieved of his post and promptly put under house arrest, he also had his bank accounts frozen and his passports confiscated.
What all this means is that in the playbook of Little Dramani, Mr. Mensah is without any iota of respectability and remains a major national security risk. Now, on the question of whether primary healthcare coverage already exists under the present National Health Insurance Scheme, one would rather prefer to listen to Dr. Anthony Nsiah-Asare than the man who effectively bankrupted the system, which had to be revived by President Addo Dankwa Akufo-Addo, with the infusion of millions of dollars into the scheme, as medical providers began to flatly reject the National Health Insurance Cards, because Messrs. Mensah and Mahama had allegedly diverted monies that were meant to keep the scheme afloat.
Indeed, as I vividly recall, at the time of his arrest, Mr. Mensah was widely rumored to have been cuffed up by his then boss because the NHIA-CEO had flatly refused to further divert more NHIS funding into the 2016 Mahama Presidential Campaign. Now, whether the preceding rumor has validity or any iota of truth to it or not is beside the point. What is important to highlight here is that a President who insensitively abrogated the long-established Nurse-Trainee Allowance, whose monetary budget far pales in value or magnitude, compared to the cost of a premium-free primary healthcare policy initiative, cannot be facilely taken at his word. We have heard this intellectually insulting promise many times before to be easily taken in, once more, by the same.
It may be vividly recalled that shortly after pooh-poohing the feasibility of a premium-based National Health Insurance Scheme, Messrs. John Evans Atta-Mills, late, and John Dramani Mahama promised that they could, after all, sustain the Kufuor-implemented NHIS with just a one-time premium payment which, of course, never materialized. You see, the National Democratic Congress' leaders are seasoned fraudsters, charlatans and political scam-artists whose words and promises cannot be taken at face value. Messrs. Mensah and Mahama are simply looking for another chance to rob Ghanaians of a good thing, the very National Health Insurance Scheme that they once claimed could not be made available to the overwhelming majority of the Ghanaian citizenry because the cost was too prohibitive for their government to carry. You know, with these thievish NDC faux "Social Democrats," it is all about Cash-and-Carry, the Survival-of-the-Fittest, that is.
*Visit my blog at: KwameOkoampaAhoofeJr
By Kwame Okoampa-Ahoofe, Jr., PhD
English Department, SUNY-Nassau
Garden City, New York
July 31, 2020
E-mail: [email protected]