NPP Primaries: Defeated Aspirant Accuses Incumbent MP Of Vote Buying In Zebilla Constituency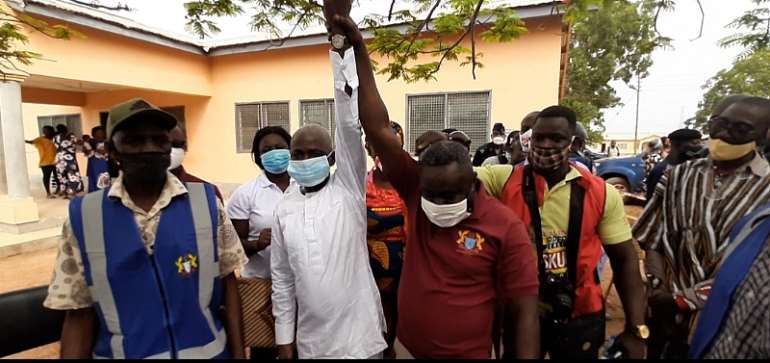 The defeated candidate of the just ended NPP parliamentary primaries of the Zebilla Constituency Dr. John Kingsley Krugu has accused his opponent, Hon. Frank Fuseini Adongo of vote buying.
Dr. John Kingsley Krugu pulled 280 votes while Hon. Frank Fuseini Adongo, the incumbent MP pulled 323 to win the 2020 parliamentary election.
Speaking to the ModernGhana reporter after the primaries, Dr. John Kingsley Krugu said he would have won 70-80% of the total votes cast as his research team indicated yesterday, (Friday at 7:00pm).
According to him, the amount of money that went into the delegates' pockets last night as bribe changed the voters' decision.
He alleged that each delegate was given between Ghc1000-Ghc1500 to vote for the incumbent MP, which means the incumbent MP spent approximately Ghc700,000- Ghc900,000 on the over 60 delegates in the constituency.
Dr. John Kingsley Krugu added that he would have not lost the primary because it was the delegates themselves who called on him to contest and even went ahead and paid his nomination form on his behalf.
He however lamented that the party was in comatose last year and that, polling station executives, electoral area coordinators were not confident of showing themselves as party executives until he and his team oiled the party machinery and revitalised the party to its current strength.
But Dr. John Kingsley Krugu said he has let go and has called for unity within the rank and file of the party in the area to retain the seat for the ruling New Patriotic Party come 7th December 2020.