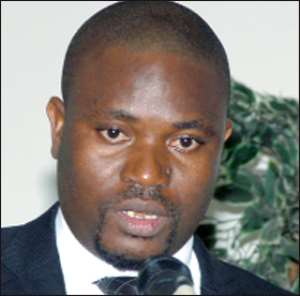 Nana Yaw Osei-Darkwa The Institute for Music and Development has announced its intention to organize a talent hunt to select a Ghanaian musical group to represent the country at an international music festival to be held in Zambia in August this year.
The talent hunt is being organized for bands comprising young musicians with ages ranging from fifteen to twenty-seven. Instruments, according to the organizers, would be provided for rehearsals and other training programmes.
"New Music Ghana," as the programme is called, is a project which aims at assisting and encouraging young Ghanaian musicians to learn the playing of instruments and get involved in live-band music.
It also seeks to encourage the youth to embrace the playing of musical instruments in order to bring back the culture of live-band music in the country while helping to send Ghanaian music to the world market scene.
The contest seeks to encourage new ideas in Ghanaian music as well as combine traditional and contemporary style to create a new sound in Ghana.
The institute hinted that the audition for interested group would be held on March 29 at the headquarters of the Musicians Union of Ghana (MUSIGA), and called on interested groups to grab participation forms from MUSIGA offices in Accra.
The talent hunt is being organized by the Institute for Music and Development in collaboration with MUSIGA.
The winner of the national competition will be sent to Zambia to participate in the Music Crossroads Festival, which will be held in August 2009 in the city of Livingstone.
Dozens of groups from all over the Southern African region and beyond are expected to participate.
By George Clifford Owusu