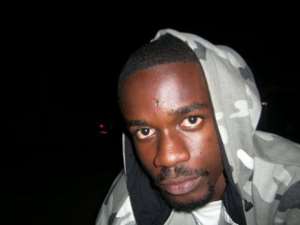 Usually when a man heads to the altar it could be for one of several reasons; it could be to serve God or even get married. Well, in the case of the fastest rapper in Ghana, it is slightly different. Sarkodie recently stunned his fans with his imagination when he performed 'Altar', his newest track from his mixed tape for the first time at the Adom FM Temafest.
'Altar' is a witty reflection on an assumed interaction between God and Sarkodie. Stringed with droll punch lines and oddity, the song got the crowd in Tema on tenterhooks as they watched and listened to each line with rapt attention. Do you want to know what God told Sarko about some rappers? Then stay tuned for the delightful track on a radio near you, and according to Sarkodia 'Altar' will be the intro on his forthcoming album.
Another great tune to expect from the album is 'Chat with U' featuring Jay So. This is one of the numerous productions from the remarkable rapper/producer on Sarkodie's album. It features mellow hooks in Twi from Sarkodie and splendid English raps that only Jay So can deliver; plus an autotuned chorus that would make even T-pain nervy. 2009 is looking great for Sarkodie, I bet that God told him that when they met. LOL!