June 18, 2016
|
Industry News
Samuel Ofori Applauded by Season Nigerian & Ghanaian Markers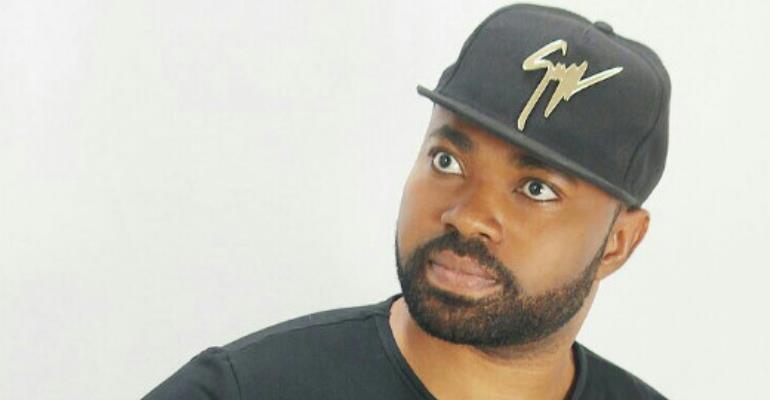 The CEO of Two Eyes Films , Samuel Ofori has been applauded by seasoned Ghanaian and Nigeria film marketers as Nigerian filmmakers fly to Ghana to patronize his movies .
According to them, Samuel has been a versatile film maker whose outfit runs through almost all the departments as long as film making is concerned.
Ofori is an actor, writer, producer and a director. His contributions to the film industry cannot be neglected.
When seancitygh drew closer to the marketers to find out how the industry is going, an ace film marketer of our time Mr Karimodey said the market is slow and the market needs a quick turn to revamp itself.
He then made mention of Samuel Ofori and said his stories are good and he is always on point in terms of technicalities.
"He is one director who doesn't need a star to make a movie nice. with this, I believe any movie lover can testify to that."
Mr Ken, the CEO of Kengee Movies also added that he has been marketing his movies for over five years now and all his movies make.
"Most of the best sales in the market are from Samuel Ofori. I can tell you Samuel Ofori is gifted. Whether you like his romantic movies or not, because the whole industry cannot do comedy movie or stories on witchcraft, somebody has to do something else. I believe that is what he is doing is just that we are just hypocrites.
Mr Ken made mention of one Nigerian marketer who flies in anytime Samuel Ofori make a new movie just to come and buy it at a huge price.
When Seancitygh called on Mr Stephen Onizuka the CEO of Holy Lights Movies, he describes Samuel Ofori as a versatile film maker who is just soo crazy about his stories n this makes him unique.
"The film industry is looking for people like that I have been working with him since 2010 and he keeps on surprising me with his story lines. He has taste for a good movie, many marketers that sancity talked to says he is the best."
SeanCityGH