Indecent exposure: State calls first witness, presents evidence against Wisa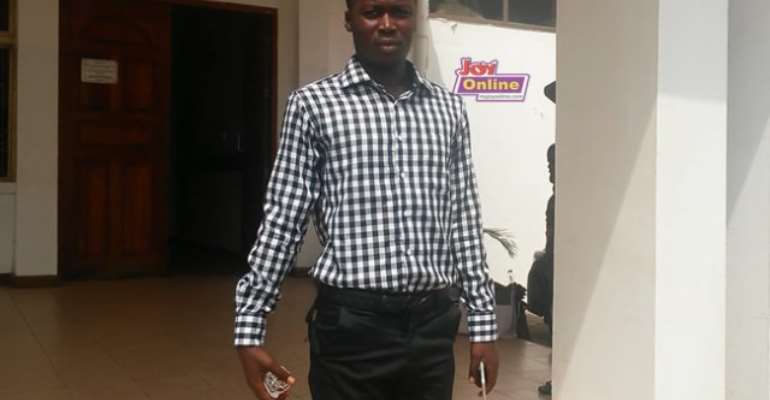 The state today called its first witness in the case against hiplife artiste Wisa, who is standing trial for gross indecent exposure after allegedly showing his manhood during a performance on stage.
During the hearing Wednesday, state prosecutors presented a video footage of the artiste on stage as evidence. State investigator, Chief Inspector Odame also presented himself as a prosecuting witness.
Wisa, born Eugene Ashie, is standing trial for allegedly showing his manhood whilst performing at the Decemba 2 Rememba concert organised by Accra-based Citi FM on December 24, 2015.
Midway through his performance on stage, the musician while wiggling his waist behind a voluptuous lady drew down his white boxer shorts which was already showing in his saggy jeans and pulled out his manhood, rubbing it behind the lady.
Hitz FM's Beverly Broohm who was in court reported that the state investigator during Wednesday's hearing played the video in court after which Jerry Avenorgbor, Wisa's lawyer cross-examined Chief Inspector Odame.
Jerry Avenorgbor asked the investigator who edited the video and sought to find out from him whether he was aware that the video could be edited.
Wisa's lawyer subsequently asked the investigator whether he was at the Decemba 2 Rememba concert where the incident happened to which Chief Inspector Odame said "no".
Jerry Avenorgbor also quizzed the investigator whether he was aware that someone can wear something like "strapped dildo" and if he knows that entertainment people pull some of these stunts to increase their ratings.
He went ahead to find out whether the police looked at Wisa's manhood when he was invited after the incident?
Chief Inspector Odame responding to the questions said, in the investigation caution statement Wisa, after watching a replay of the video, admitted that it was his manhood he showed on stage.
After the cross-examination, the judge, Abena Agyin Doku adjourned the case to March 22. This was after Wisa and his counsel had prayed the judge to change an earlier adjourned date of March 16.
Follow the writer on Twitter: @delaXdela / Instagram: citizendela
Story by Ghana | Myjoyonline.com | Ernest Dela Aglanu (Twitter: @delaXdela / Instagram: citizendela)