My First Red Story - The Standpoint Breaks A Taboo Tonight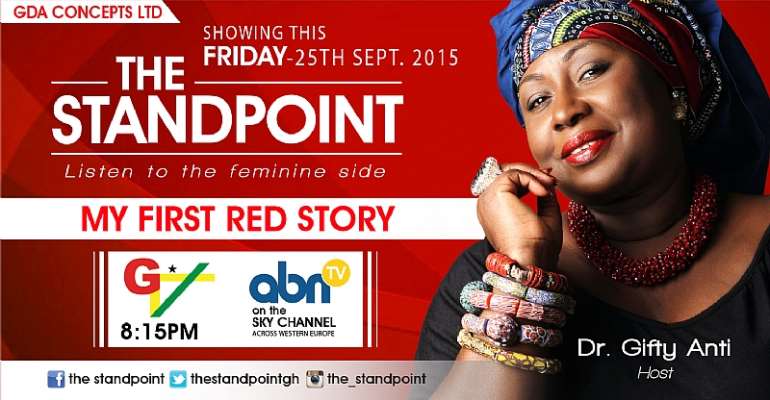 Do you remember your First Red Day?
Well, if you are a man stop wondering because there is no way you could have had a red day.
It is often taken for granted that every girl will go through or will have her first menses at a point in her life. Actually, for every girl the age of "first menstrual flow" is different.
Years gone by it used to be around 14 years or even 16years. But these days, some girls even get theirs at 9 years.
Unfortunately, too many girls are not prepared for this naturally biological experience. For most of them it happens "accidentally", and its only when it happens that they are educated about it. And even with that they are told 'you are now a woman' or 'if you go near a man from now onwards you will get pregnant'.
"It actually shocks me to the bone when I hear parents say that if a girl gets her menses at an early age like 9, 10 or 11 years, that means she is bad girl. Look, such words can scar a girl for life. I have met women whose first menstrual experiences have left them with depression for life", says Dr. Gifty Anti, Host of the award winning Feminine TV programme, The Standpoint.
According to Gifty, "it is sad that topics such as Menstruation and Menopause that are natural biological passage of life for women, are considered as a taboo to talk about publicly, by society".
So on The Standpoint tonight at 8:15pm on GTV and at www.thestandpoint.com.gh , Gifty Anti and her three young guests will be discussing " MY FIRST RED STORY".
Now, this must be one swell of a programme that must be watched by both men and women, especially parents.