General Sharpiro Drops Kw33333 Music Video Featuring Joey B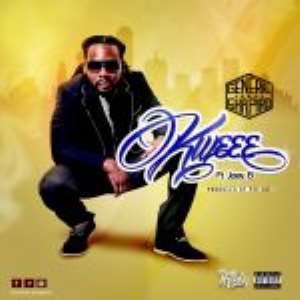 The year 2015 has been full of bombastic anthems by Ghanaian musicians, from Gasmilla's "Telemo" to Kwaw Kese's"Yakubu" and most recently, R2Bee's "Gbozaa." General Sharpiro now enters the ring with 'Kw33333' featuring Joey B.
General Sharpiro is gradually becoming a household name after the explosion of his songs such 'Ntsui Ntse', 'Azonto Fever Dance' and 'Do Your Dance' over the past few years. In hopes of catching another viral hit, he has released his next single 'Kw33333' and dropped the music video for it
The New Jersey based hiphop / hiplife act isn't going to letting fame go by as he is going all out with the new music video which shot on the beach shores of James Town.
The turn-up anthem song 'Kw3333' has the potential to become General Sharpiro's biggest hit in 2015."
'Kw33333' is an expression of the Gas to something extra ordinary and that can be seen clearly in the music video.
With other yet to be released songs such as 'Baye' featuring EL and 'One Love", General Sharpiro has armed himself with good tunes
General Sharpiro also doubles as the CEO of Money Entertainment music label is Respiratory Therapist too.
General Sharpiro love for music started in his teens and has been listening to R&B songs.
YouTube Link - https://www.youtube.com/watch?v=UTOPlUa9pc0