Ghana Filmmakers Lacks Creativity—Samuel Ofori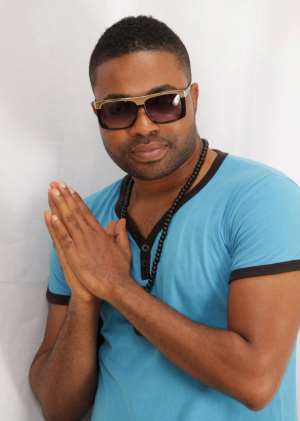 Award Wining- Ghanaian Actor cum Producer Samuel Ofori has vehemently debunked the claim that he is obliterating the Ghana film industry with the kind of movies that he comes out with.
The Actor has been lambasted heavily by industry players and other entertainment pundits for consistently producing movies with topical issues, most at times, words or phrases that become talk of the nation are used by some film producers of which Samuel Ofori has become a victim of that act.
Samuel Ofori together with his 2 Eye Production has been producing movie like Fake London Boy, Oh Vera, Tonga ,Sex Game, On the run, Maricruz, Ebola among other titles .
Samuel Ofori in an interview with us months ago stated that , is very unfortunate that persons within the industry will deliberately accused him of destroying the Ghana Film Industry.
''How can I destroy an industry that I earn my income from? How could I do that? Infact is very sad for people to pass such comments against me because that is my style and even when you go to the developed countries topical issues, words or phrases that become talk of the nation are used by many of their film producers , so what is wrong for me to do same here?''
Samuel Ofori indicated that '' some of the industry players lacks creativity but in the contemporary movies we have to be creative enough and upgrade the industry, so if nobody is ready to do it, am going to do it and nothing can stop me from doing it because it sells in the market ''
He insisted that no matter the condemnations from his colleagues and other entertainment pundits he is in to modernize the image of the industry.
Source : SeanCitygh.com