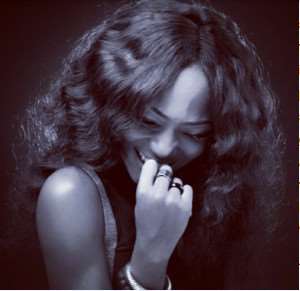 Efya
Efya, the beautiful and talented songstress, entered the music world with such songs like "Little Things" and "I'm in Love with You". Since releasing those hit songs, Efya has established herself not only in Ghana, but throughout the world, as a singer with a unique and unforgettable sound.
A prolific live performer, Efya always give the crowd more than they are expecting , with her stellar command of the stage and lyrical prowess. No two performances by Efya are ever the same. Having just released her T.I.N.T mix tape and her newest song , "Forgetting Me" which was produced by Emmanuel Nana Kwesi Bonsu of Klasik Beats, Efya graciously took the time to share her thoughts regarding life and music. Please read the following interview I conducted with Efya:
1.Tell us a little bit about your background- where were you born, where did you grow up and go to school, how many siblings do you have?
I was born in Kumasi but grew up in Accra, I went to school in Garrison, then Yaa Asantewaa Secondary then the University of Ghana. I have two brothers and a sister.
2. When you were a student at Legon did you have it in your mind that you would become a professional singer?
Yes, because I'd already auditioned for Stars of The Future & had begun performing already.
3. How did you choose the name "Efya" for your professional solo career rather than Jane?
When I decided to go solo, it made sense at the time to reinvent myself in every way, I wanted a name that was African and unique but at the same time relevant to me in some way. My manager Jimmi helped me come up with the name "Efya",
4. Who were your favorite musicians when you were growing up?
Kojo Antwi, Aretha Franklin, The Temptations. I was really into old school jazz and highlife.
5. Who are your favorite musicians now? Can't say, I like a lot of music right now.
6. Which Ghanaian musician would you like to work with and why?
Some of the older ones like Kojo Antwi and Pat Thomas. I want to learn as much from them musically as I can. I feel they make timeless music.
7.How does technology impact your music and global reach?
It's amazing how many more people I can reach now with my music, people all over the world. Technology helps me get to my fans faster than I ever could have.
8.You are very active on Twitter. How important is social media in promoting your music?
It's amazing, I can reach a large number of fans and get their feedback on what they want to hear more of, what they like and so on about my music.
9. What year did you officially enter the market as a musician?
2008
10. How would you label your music?
Afro Neo-soul, Jazz, but overall I'd call it timeless music.
11. What was going through your mind when you won your first Ghana Music Award?
I was really grateful because I was young. It made me feel really good about myself.
12 .Out of all the awards you have won, which one meant the most to you and why?
Definitely a tie, between record of the year for "Best in Me" as well as winning best female vocalist for the third time in a row. I was really excited to win both.
13. Out of all of the songs you have released, which one is your favorite?
I'd say "Best In Me" or "Little Things", but I might have to go with Falou because of the impact it made, the fact that we completely reinvented an already fantastic song by singing it over a movie score. I like it a lot.
14. Out of all of the songs you have released, which one became a surprise hit?
When we put out "Best In Me" we didn't know it was going to be so big. We released it in Nigeria on Valentine's Day, and it just blew up and went from there. It was exciting to have it be a hit in both countries like that.
15. Where were you the first time you heard your song on the radio and what were you doing?
I don't remember exactly but I know I got excited and called my mom and all my friends and told them to watch me on TV.
16. How has fame changed your life (or perhaps it hasn't). What can you not do now that you could do before you were so recognizable?
I can't really say it has, I've been working at this my whole life so I can't say I know any other way to live my life. It's always been busy for me, I just grew into it.
17. Compared to male artists in Ghana, there are very few female musicians. What do you consider your role to be in Ghanaian music society, especially among female artists?
I don't look at it as a gender specific role, I'm here to help expand the music scene because in the end it's all about putting Ghanaian music on the map. Doesn't matter who does it.
18. If you could only describe yourself in three words, which 3 words would you choose?
I would say… bold, ambitious and ready
19. What three words would your friends use to describe you?
My friends would say wild, gifted and kind
20. Tell us about the last song you wrote and what inspired it?
Describe your song writing procedure? Most of the time I'm inspired by the things and the people around me, things I'm going through etc. it usually comes from feelings.
21. What's the greatest opportunity being a musician has afforded you?
I get to meet some really awesome people like presidents, dignitaries, people I respect in the music industry like Femi Kuti, Hugh Masakela, Miriam Makeba, Jerry Wonder, etc.
22. Overall, what role does Ghanaian music play in world music?
Ghanaian music is about to take the world by storm.
23. Apart from being a solo artist, you have many great collaborations- with Sarkodie,Manifest, Jayso and others. How did the "I'm in Love With You Now" collaboration come about?
Sarkodie wanted to make a love song, because at the time he hadn't made one with a girl before & Little Things was a hit at the time so we just went to the studio, Killbeatz made the beat & the rest is history.
24. Will you ever do a collaboration with a female Ghanaian artist, like Tiffany, Noella, or Becca in the near future?
I will.
25. You are known for your immaculate stage performances. What goes through your mind as you are performing live?
I hope I don't fall down!
26. What was your most nerve wrecking live performance and why?
Hands down the Africa Magic Viewers Choice Awards, because it was a live telecast and all of Africa was watching so the pressure was on to put on an unforgettable show.
27. After you finish recording a song, how do you test it out ? Do you ever test it out with friends and family- have them listen to it to see what they think or do you just wait for the world to hear it at the same time.?
I normally play it for the people around me a few times and get their thoughts on it, work on it some more and when I'm completely comfortable with it, we put it out when the time is right.
28. How do you decide which producer to work with?
It usually comes from a connection, I hear their music or they send me some music and if I can vibe to it I use it. It's all about if you can get the right vibe or connection with the music.
29. Your T.I.N.T album is clever, the name. Why did you call it that?
Because I had to put out a mixtape before my album and seeing how anticipated my album was, I didn't want there to be any confusion whatsoever so I decided to spell it out.
30. Your TINT mix tape has 13 songs on it. Many of them are well known, and some of them are a little less known. Tell us about the "Weather for Two"—the concept and the inspiration behind that song?
Well I wrote "Weather for Two" because it used to rain a lot at the time and I wanted to make some slow, sensual cuddle music for my fans. Also there was a funny story to it, there was a joke on the internet that the Nigerian president said "when it rains instead of the youth going out to plant yam they tweet 'weather for two'".
31. Your mixtape is about love, romance, appreciating relationships and then there are the odd topics like cigarettes. What message do you want your listeners to receive from your mixtape?
I make mood music, every song tells a story. I try to take the listener on a journey and share my life with them. So my mixtape is basically a day in my shoes, a little piece of myself.
32. Many of your songs are sung in English.Is that intentional or is that the language you are most comfortable singing in?
It's just to make the music more international so more people can understand and relate to it.
33. Many people compare your sound to India Arie and other neo soul artists. How do those comparisons make you feel?
I don't mind at all, India Arie is an amazing singer and to be compared to someone of her stature internationally, to me, says that I'm doing something right.
34. During your few years in the music industry, what's the best piece of advice you have received?
Someone once told me, "just keep doing what you're doing", sounds simple but it's worked out for me so far.
35. Over the past two years, you have been included in some beautiful and intricate videos. I'm in love with your girlfriend was like a mini movie, and Best In Me was a feel good video about love. What do you enjoy more—writing the song, recording the song in the studio, or making the video?
Making videos is very stressful but I'd say they're my favourite part because you get to have fun creating something you love, and every time you see the video you're reminded of all the good times you had making it
36. Are there any songs you have on the TINT mixtape/album which have never been performed live? Yeah, "This Life", I've no idea why.
37. What's the craziest thing a fan has ever done?
Stole my panties, right off the drying line. That was super weird.
38. Apart from singing .you are also involved in humanitarian work, appearing in Awal's 'This is Who I Am' song and video. Tell us a bit about your role.
Awal's charity for orphans was just our small way of giving back to the kids. It's one of the charities I belong to where we make and perform music and give all the proceeds to the orphanages to look after the kids with & also once a year we get together at Jamestown where we paint and feed the kids.
39. If you could look back and give one piece of advice to yourself, like 5 years ago, what would you say?
Keep singing, and make more money.
40. What's the one mistake you have made in life that you wish you could take back?
I'm not sure, I'm pretty happy with the way I turned out.
41. What are your goals for the upcoming year?
Total domination. We need to break records, making music that goes everywhere and trying to achieve the African dream.
42. If you were not making music, what do you think you would be doing in your life today?
I'd be making films, directing, writing and producing films. Definitely that. Fun Random Facts about Efya Favorite TV show: Hannibal Favorite song: All of Me Left-handed or right-handed: Rightie Do you play any instruments? The piano Name one thing that scares you: Failure Name one hobby you enjoy: Playing basketball Tell us one thing most people don't know about you: I'm a deep person Favourite food: Fufu & Green Soup Hidden Talent: I can stand on my head If you were stranded on an island and could only take one item, what would it be: my cellphone Favorite Book: Cinderella Favorite Place to Visit: New York
If you could pick a song to describe your life now, what song would you pick: Drunk In Love
Favorite Hang out spot in Accra: Twist Name the Weirdest thing you own? Bow & quiver of arrows
Efya's Twitter handle: @EFYA_Nokturnal
Efya's website address: http://www.efyasworld.com/
Efya's YouTube Channel:
http://www.youtube.com/efyamusic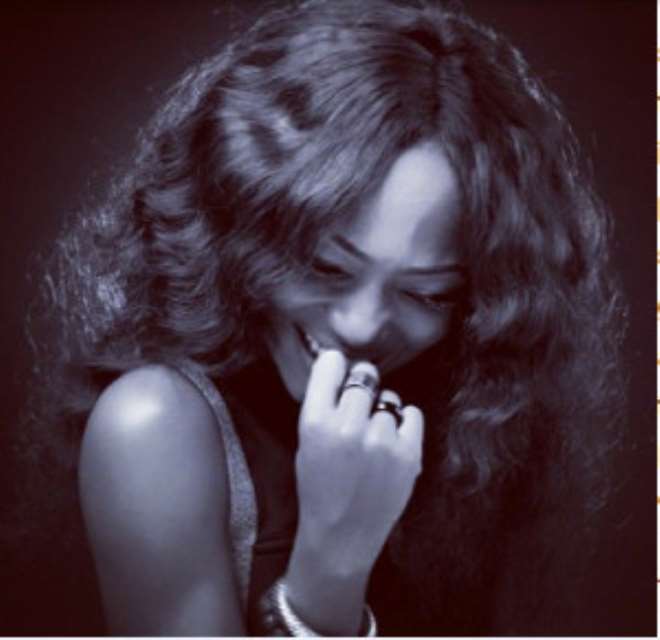 Efya