Ludacris rocks fans at 020 live concerts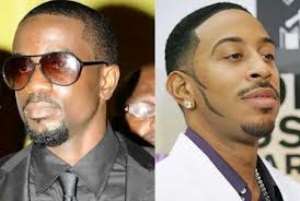 Vodafone 020 live concert kicked off with a massive crowd at the entrance of the dome in Accra, eager to witness Ludacris perform on stage.
The show commenced at exactly 9pm and as fans waited patiently in their seats, they where bumping to the beats of DJ Black.
Black and Peach commenced the show with their hit song, which they performed at Vodafone icons, and the song is receiving massive patronage on YouTube.
Next to step on stage was the Nigerian Naeto C with his popular "ten over ten". He thrilled fans with back to back songs of his other remixes with other artistes. Most fans liked the fact that the show started early and the array of acts was in order.
4×4 stepped on stage and executed their performance with the aid of a live band, which displayed how versatile they could be.
Caroline and Eddy Blay were the presenters for the night and both amazed fans when they decided to battle it other on stage.
The most intense moment of the show was when Ludicrous stepped on stage with his DJ. He told fans how amazing it was being in Ghana and being part of this big event.
He performed several songs form his first ever single, first album, and down to his trending hits. Most people started having a feeling that Sarkodie was not going to show up because Ludacris was on stage for several minutes and was effectively entertaining the crowd. To surprise everyone. He announced Sarkodie, who showed up on stage and rapped to one of Ludacris's instrumentals. Sarkodie then took over the show and rocked the fans with his hit songs till the end of the show.