September 2, 2012
|
Gospel News
The Official Stars Homepage Magazine Public Relations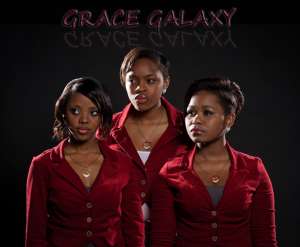 Grace Galaxy is a South African gospel R & B / Jazzy girl band made up of Cheryl Nombulelo Nokukhanya Zondi (16), Cindy Nolusindiso Gwama (20) & Dolly Vuyiseka Nondlazi (20). They became a group officially on 18 November 2011 in Secunda, South Africa under the mentorship of Rev. Tim Omotoso.
The group was first formed by Associate Pastor Mphatisi who acted under the instruction of Rev. Omotoso to initiate a music audition in Port Elizabeth back in October 2011. It was through this auction that Grace Galaxy was given birth to.
Nombulelo Nokukhanya Zondi hails from Evander, a town next to Secunda in South Africa and she loves singing, listening to music, reading and writing songs. Zondi joined Jesus Dominion International in 2010 (the church arm of Tim Omotoso Global Outreach) after a youth leader took the whole youths to the church. Zondi loved the environment and atmosphere and decided to stay put in the ministry.
Cindy Nolusindiso Gwama is from Port Elizabeth in South Africa and also loves singing, listening to music and dancing. Cindy joined the ministry in 2011 after being invited by her aunt.
Dolly Vuyiseka Nondlazi also hails from Port Elizabeth in South Africa and likes listening to music and singing. She was invited to the ministry by her step mother, joined the Hossana Voices (a mass choir in Jesus Dominion International) before finally joining Grace Galaxy.
These 3 girls were given the name – Grace Galaxy by Rev Tim Omotoso and since then he composed 71 brand new songs for the group, with the girls composing another 3 to make a total of 74 songs in less than a calendar year.
Grace Galaxy has within a year travelled the length and breadth of South Africa – performing at various concerts including the Secunda Indoor Crusade, Cape Town Indoor Crusade, the National Holy Ghost week 2011 in Durban (all National & Regional meetings under the Tim Omotoso Global Outreach) whereby performing to over hundreds of thousands audiences.
Grace Galaxy are currently recording their debut album and many of their singles like, "Have mercy on me Lord, Ngiyamthanda uJesu, Ndaweni Ebanzi, Saviour, Let's give him praise, Jesus, Calvary, Be still my soul and Years I spent in vanity" are turning heads all over Europe, Asia & United States of America through the Just As I Am program of Tim Omotoso Global Outreach.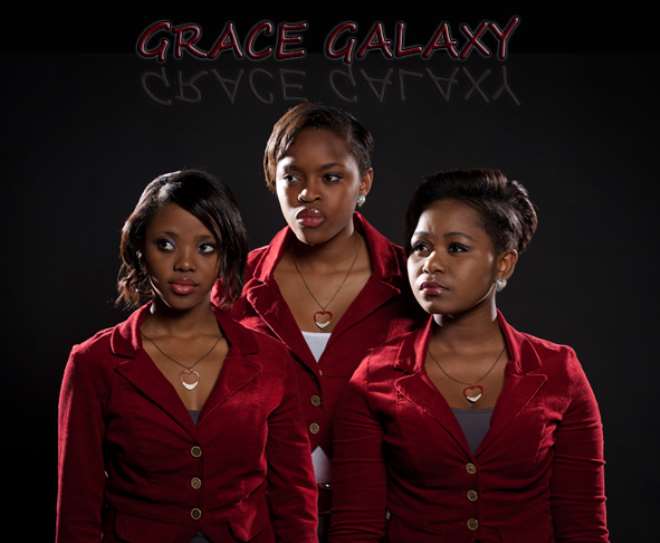 GG1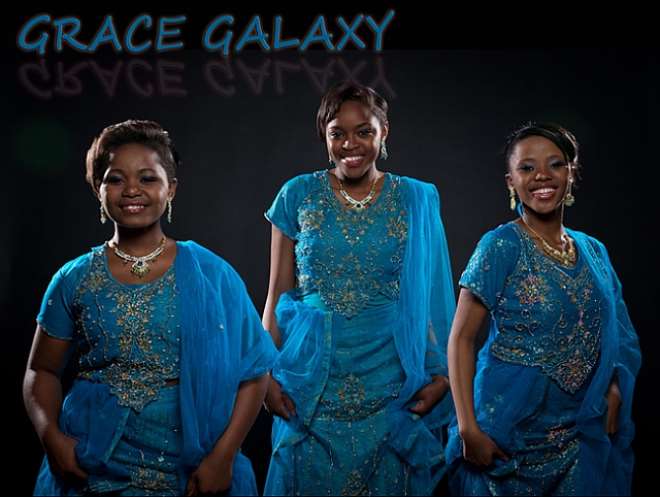 GG2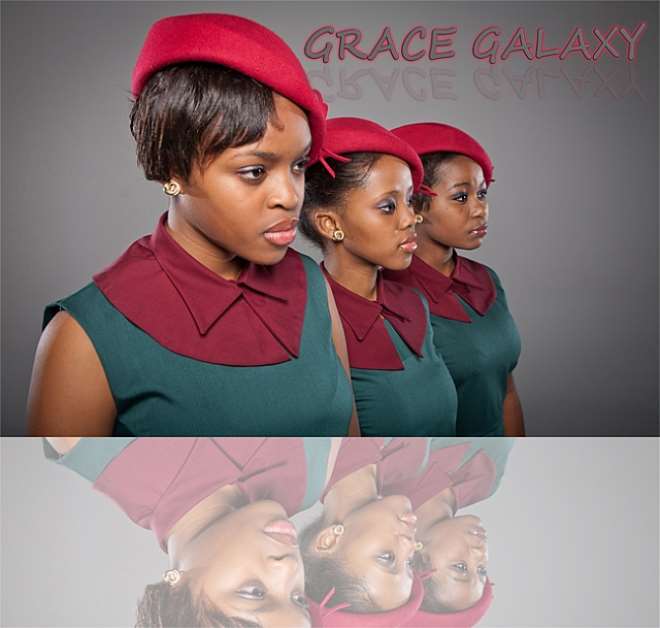 GG3