Sage was killed by pressure of trying to live up to superstar dad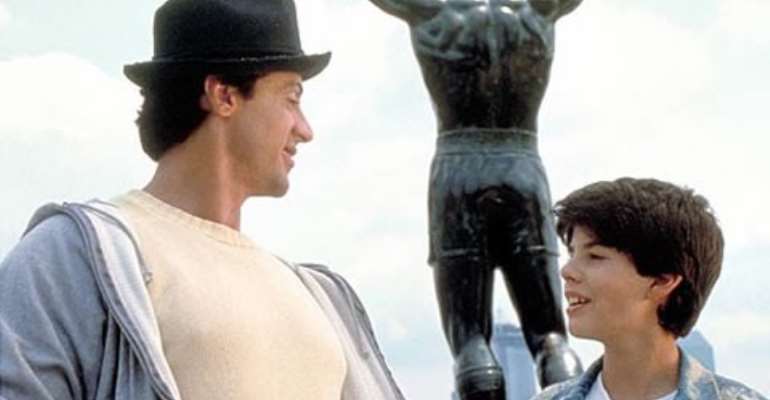 Life in the shadow of his Hollywood action hero dad proved too much for Sage Stallone, a pal said last night.
Stephen Wozniak, 41, claimed he struggled to "deliver the goods" for the Rocky and Rambo star.
Unable to cope, Sage sought solace in prescription drugs, chain-smoking and comfort eating.
Steve revealed: "Sage was not in the best of health and I think he felt the pressure. He wanted to make his dad proud. He felt the need to deliver rather than develop.
"It was such a huge shadow to grow up in. He was private and guarded. I'm certain he did spend time alone for weeks."
The overweight, 36-year-old film maker was found dead in his Los Angeles mansion on Friday last week. He was surrounded by bottles of prescription pills in a bedroom that reeked of cigarettes.
Last night it was reported the room also contained bags of white powder. It has been suggested he lay there several days before his body was found by his maid.
Reclusive Sage suffered from depression and anxiety, his pal said. He would hide away for over a month at a time and hadn't spoken to dad Sylvester, 66, for several weeks before his death.
Sage was born into a life of privilege. Sly was already a Hollywood lead and The Expendables actor is now worth around £175million.
When he was 14, Sage made his movie debut in 1990's Rocky V. It seemed a glittering showbiz career lay ahead. Instead, he got bogged down by the weight of expectation.
He began to struggle.
Steve says his friend was taking anti-anxiety pills Xanex, Paxil and Valium.
He had also had a lot of dental work done in the months before he died and was taking painkillers, too.
Steve admitted his friend's lifestyle could have contributed to his untimely death.
He said: "He was very heavy, 50lb overweight or more. He ate incredibly rich foods every day. For him it was comfort food. It would help him relax or sleep.
"He kept strange hours — he would rise at 3am and go back to bed at 7am.
"He drank a great deal of soda, eight, nine, ten cans a day. Probably more.
"He also smoked two to three packs of heavy-duty cigarettes a day. And I was aware of the prescription drug use.
"He had all the telltale signs of depression."
Sage was devastated when Sly and his mum, actress Sasha Czack, now 62, got divorced when he was nine.
Steve revealed: "He said many times he saw his father get irate, for one reason or another, to the point where it frightened him.
"I know he was bullied at school because of his name. They'd say, 'Aren't you a tough guy, too?' I think he withdrew at that point."
Later Sage became obsessed with dark horror movies. He met Steve in 2002 shooting controversial B-movie Chaos, which claimed to be "the most brutal film ever made".
They filmed another sick flick, A Place To Die, in Sage's LA home in 2008.
Sage was, says Steve, keen to get back to work. Sadly, it was not to be.
An autopsy has been completed. Sly has hired top private investigator Scott Ross to look into his son's death, although crime is not suspected.
Steve rules out any suggestion of suicide, believing the death was a tragic accident.
And he insists that Sage had resolved many of the issues he once had with Sly.
He said: "Like all young people who want to strike out on their own, he did have a period where there probably was some disdain
"But he loved his dad and idolised him — more than people know."