Ghana Music Awards: My Tips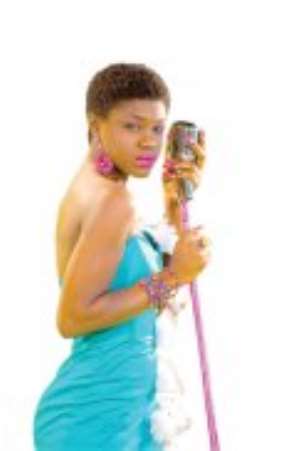 Becca
Becca A lot have been said since the release of the nominees for the 13th Ghana Music Awards which is now being sponsored by telecom operator Vodafone.
There have been massive airtime, newspaper space and social media time spent on discussing the propriety of disqualifying R2Bees' song Agyeii from competing by the board of the awards.
Some have said there was no need to have done that since it is difficult to determine what is profane and what are suggestive lyrics, others have said there was absolutely every need to make it known to musicians and public that preaching profanity or vulgarism in music is frowned upon.
As you would know by now, when it comes to the Ghana Music Awards, just like it happens in football, everybody has an opinion and each person's opinion has to be respected some way somehow.
So after all the talk, Saturday is the crunch moment to separate the boys from the men and determine who the real winners in the Ghanaian music industry are.
As has been the practice over the years, days before the awards are handed out, I stick my neck out on who I think is likely to win what on the night of the event.
As you would know again, most of the time I return over 9 percent success rate with my predictions so let's twist and turn (again) as we did last year with 15 categories to be awarded on the night, shall we?
The Artiste(s) of the Year category is the biggest award on the night and over the years it has seen some of the biggest artistes winning it.
It used to be said that no artiste could win that twice but VIP broke that jinx last year when they won it for the second time.
This year's list made up of Becca, Okyeame Kwame, Sarkodie, Efya, R2Bees, Kwaw Kese and 4×4 is indubitably a very strong one and contentious as well.
However, in my humble view, it looks as though two previous winners Okyeame Kwame and Sarkodie might just repeat what VIP did by winning it again. I think Sarkodie might just nick it at the end of the day.
The Hiplife/Hiphop Artiste (s) of the Year category has churned a lot of controversy with folks asking what the difference is.
At the end of the long talk though, the moment of truth is here and Stay Jay, Okyeame Kwame, 4X4, Sarkodie, D-Cryme, Kwaw Kese and R2Bees will slug it out on the night. In my view, the award smells of Sarkodie without any iota of doubt!
The Highlife Artiste (s) of the Year category has for a while now not been the most competitive category as it used to be sometime in the past.
However, the list comprising Daddy Lumba, KK Fosu, Kwabena Kwabena, Kwaisey Pee, George Darko and Lucky Mensah is indeed a fearful one.
For my money, Daddy Lumba has done a lot in the year to deserve this award but it being a popular category with public voting I won't be surprised if it goes to Kwabena Kwabena.
A very tough call with the Gospel Artiste (s) of the Year category with the likes of DSP Kofi Sarpong, Gifty Osei, Philipa Baafi, Lady Prempeh, Bernice Ansah and Selina Boateng. Not a very strong list in my humble view and though I think Gifty Osei should win it, I won't be surprised if the policeman 'bullies' all the ladies and takes it home.
We have seen some great new acts in the year being reviewed and for my money that would be one of the most competitive categories on the night. So who will be the Best New Artiste (s) of the Year between Atumpan, Racquel, Stay Jay, D-Cryme, EL and Zigi? Say what you want but I think this cannot go past D-Cryme, ever!
The category of Best Collaboration of the Year is another strong contest area with Trigmatic/Racquel – Aajei, Fuse ODG/Tiffany – Azonto, Racquel/Sarkodie – Sweetieo, Eduwordzi/Stay Jay – Yenko Nkoaa, Okyeame Kwame/Bertha – Faithful, Sarkodie/Efya – I'm In Love With You, Sarkodie/EL – You Go Kill Me. This one is a lot more difficult to predict than I thought but for what it's worth, 2011 being the year of the 'Azonto', I will hazard a prediction that Sarkodie and El with You Go Kill Me might just run away with the award.
The African Artiste (s) of the Year (non Ghanaian) category is one I don't care much about with artistes like Naeto C, Duncan Mighty, Ice Prince, D'banj, Cabo Snoop and Wizkid competing. I am a serious D'banj fan and hopes he wins but it could go anyone.
The nominees for Hiplife Song of the Year are Stay Jay – Shashee Wowo, Eduwordzi – Yenko Nkoaa, Okyeame Kwame – Faithful, Buk Bak – Kolon and D-Cryme – Kill Me Shy. I would have said it is Buk Bak's Kolon but for the fact that it came in very late in the year and also not D-Cryme's Kill Me Shy because I consider the song to be more of highlife than hiplife and so I am sticking my neck out for Eduwordzi's Yenko Nkoaa.
Nominees for Highlife Song of the Year are George Darko – Lucky Star, Lucky Mensah – Nkratoo, Kwabena Maphia – I Go Pay, Daddy Lumba – Ko Hye Po, Kwabena Kwabena – Be Gye Me and KK Fosu – Akoma. Who do I choose to win this? I think Ko Hye Po by Lumba might just nick it.
The Most Popular Song of the Year category is undoubtedly where all the chicken come home to roost. A very strong list comprising 4×4 – Yese Yesee, Stay Jay – Shashee Wowo, Selina Boateng – Menku Me Ho, D-Cryme – Kill Me Shy, Sarkodie – You Go Kill Me, Zigi – You Say Wetin, Atumpan – The Thing and Okyeame Kwame – Faithful.
I would have made a strong case for 4x4 if the song was Waist and Power because no matter what anyone else think Yese Yesee was hot but for some reason it really does not work for me. I think when all is said and done though, Sarkodie's You Kill Me will whip all the others very soundly to take home the award. In all honesty I would be very surprised if it doesn't.
In the Afro-Pop Song of the Year category are Ruff N Smooth – Beautiful, Becca – African Woman, Fuse ODG – Azonto, Zigi – You Say Wetin, Atumpan – The Thing, Racquel – Sweetieo, Chase – Tell Me Your Name. African Woman is my top choice to win, but any slip and
The Thing would grab it.
There have been a lot of talk and argument about what constitutes a hiphop song but after all is said and done these are the ones nominated by the VGMA organisation for Hiphop Song of the Year. Bra Kevin – Three Headed Beast, D-Black – My Kind Of Girl, Sarkodie – I'm In Love With You, Edem –Too Much, Guru – Mmaakuo, Kwaw Kese – Poppin. Without mincing word, I would go straight to say Poppin might just beat I'm In Love With You to pick this award.
Fefeefe by Gifty Osei will pick the Gospel Song of the Year award in my view. Other contenders are Lady Prempeh – Ne Ntaban, Philipa Baafi – Dea Eba Wosem Afeyi, Jake Alolome – Tomorrow By This Time, DSP Kofi Sarpong – African Borborbo and Bernice Ansah – Final Say.
The nominees for Reggae Song of the Year are Blakk Rasta – Miss Right, Sonni Balli – All They See, Edem – Ghetto Arise, Kesse – Oh Yes, Stonebwoy – Climax and Jupiter/Trigmatic – Uptown Downtown. I tip Stonebwoy to pick this award although I won't be surprised to see Blakk Rasta beat him to It.
There can be no argument or question whatsoever about who walks home with the award for Group of the Year with nominees like R2Bees, Buk Bak, Keche, Ruff N Smooth, 4×4. Obviously, it would have to be 4x4.
So in my view this is how the cookie would crumble at the Dome of the Accra International Conference Centre when the Vodafone Ghana Music Awards comes back to town with another razzmatazz of unlimited entertainment.
In a related development, the industry awards for the Vodafone Ghana Music Awards took place last Monday at the foyer of the International Conference Centre which saw the likes of Okyeame Kwame, Gifty Osei, Appietus, Guy One, Efya picking up awards at the flashy dinner.
The night was climaxed when the Lifetime Achievement Award was rightly bestowed on Pat Thomas who happens to be one of the greatest highlife artistes that some of us grew up listening to. Before this, former MUSIGA president, Diana Hopeson was decorated with the MUSIGA Merit Award by her successor Obour.
Francis Doku/graphic.com.gh