FACE OF VIENNA STARTS WORK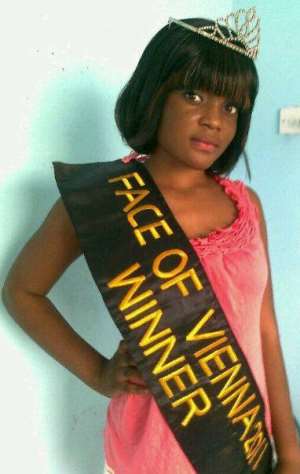 After winning the maiden beauty pageant of Consul Ghana Limited, Esther Efua Essel has been aloof from the media. In her speech during the event, she prioritized humanitarian service when crown as the Queen of Consul thus 'Face of Vienna City'.
Efua is set to start her project with the Good Shepherd Orphanage Home, Ofankor in collaboration with Next Media Concept. The project which aims at taking Tourism and Entertainment to the door step of our brothers and sisters in the orphanage homes will take off on April 7th, 2012.
The package comprises of donation to the orphanage home, an educational trip to the Volta River Authorities of Ghana (Akosombo dam) for a brief introduction to the machines and how electricity is generated for use in Ghana.
HELLO! GH has meanwhile discovered that the location of Vienna in Circle at Kwame Nkrumah Circle in Accra has given a wrong perception to its target segments. Speaking to their representative she said; "Living close to the shore does not make one a fisherman neither originating from Bukom will automatically turn one into a boxer. It's unfortunate that the Accra branch has been tagged by such, but Vienna City don't harbor or promote prostitution." She cried out.