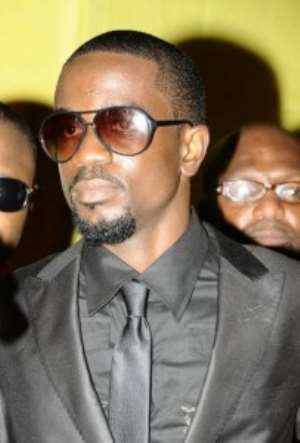 Just look up to him as one of the very few who would continually be a dint of fresh air in the industry. At the just ended 4SYTE music video awards, Sarkodie definitely defended the flag of Ghana and upheld his name and pedigree as a rapper and a top entertainer.
Blessing the crowd with a heavy freestyle and dropping his all time favorite track "BABY" and the more recent humorous "DAABI" was not enough to make the headline for the Artiste of the year. Real name Micheal Owusu, Sarkodie walked up the stage with a Bible in his one hand and a Mic in the other, to prologue the opening song of his performance.
The song, a gospel song from the yet to be released "RAPPAHOLIC" album got the MAMA nominee into the very best of grooves for the performance ahead and the output and crowd reaction was testament to his influence and rare ability as a rapper and more so as an entertainer who understood his act.
In a special behind the scene session, Abeiku Santana is quoted as saying "Tema rules Ghanaian music, take it or leave it", following the splendid performance put up by Sarkodie. The "rappaholic" rapper who seems to have an inclination for Black was clad in an all black apparel.
STORY BY: QUAME JUNIOR.