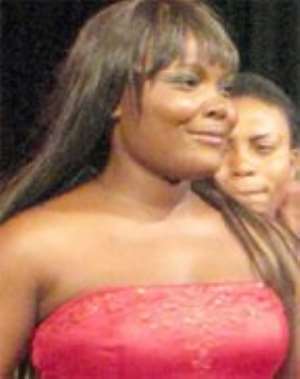 Melody
After 10 grilling weeks of stiff competition characterised by nail biting evictions and uncertainty as to who the eventual winner of Citi FM's Voice Factory Season Two reality Show was going to be, last Saturday, surpassed the might of three other contestants to win the coveted brand new BYG salon car.
The National Theatre on the night saw a total exhibition of unadulterated talent, artistic prowess and confidence as the four finalists, Angela, , Philip and Abigail took turns to perform to the admiration of the ecstatic crowd who turned up in their numbers to witness the climax of the competition.
The expectant audience, made up mainly of music lovers, friends, families and supporters of the contestants were treated to good music, ranging from 'old school', duet and original compositions from the contestants.
With supporting performances from Hip life sensation, Kill Beats, 2009 winner of Voice Factory, Fritz and Rap sensation Guru the night could not have been better.
Judgement was definitely not easy for judges, David Kyei aka Kaywa, CEO OF Groove Studios, Paulina Oduro, a musician and songwriter, Carlos Sakyi, an ace musician and songwriter and Chemphe also a musician.
After three separate rounds of delivery, Angela was evicted out of the show, making way for Philip, Abigail and to battle it out with a final round.
The three performed their own separate compositions over the same tune after which the eventual winner was decided.
Mida-Lisa Wilson, a student of the University of Ghana, polled majority of the popular votes from fans and listeners of Citi FM as well as scores from the four judges.
She was closely followed by Abigail and Philip respectively.
The Voice Factory Music reality show is a unique opportunity the radio station is providing for young talented Ghanaians to discover and exploit their potential in the music industry.
The contestants were chosen from a pool of 70 others after they were taken through a grilling audition session in June, at the studios of Citi FM.