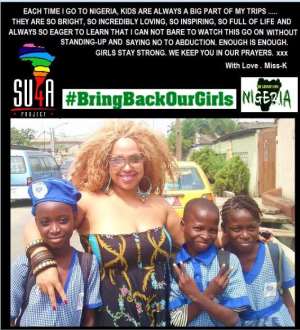 World renowned Artist, Brand Ambassador,and Humanitarian, Miss-K, has joined the global fight, advocating for the release of the Chibok Girls.
While in the UK , in an open declaration, Miss-K posted a photo of herself on social media with school kids,taken during her recent trip to Nigeria, speaking passionately on why the girls must be release immediately, stating:
"Each time i go to Nigeria , Kids are always a big part of my trips.
They are bright, so incredibly loving, so inspiring, so full of life,and always so eager to learn that i can not bare to watch this go on without STANDING-UP and saying NO to ABDUCTION.
Enough is Enough. Girls stay strong. We keep you in our prayers."
She further commended the First Lady of America Michele Obama, for supporting the return of the girls, stating: "I am proud of Michele Obama for backing the girls, all women must rise to spare a moment and pray for the girls to come back alive; If Michele can STAND-UP for the girls, so every women should do the same too ! "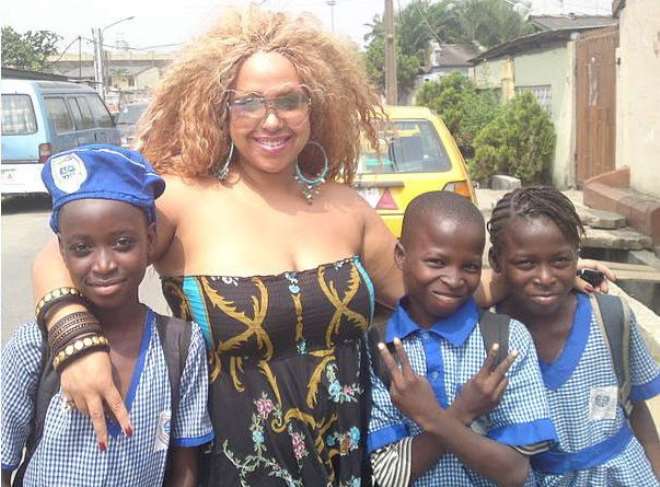 2014-05-12 114924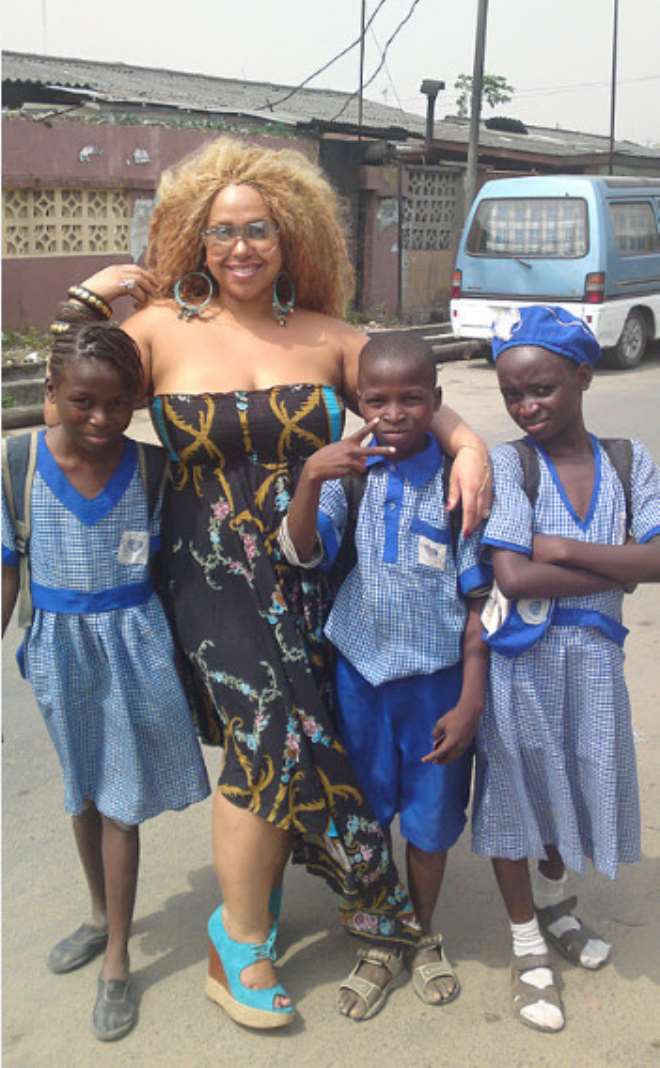 2014-05-12 114940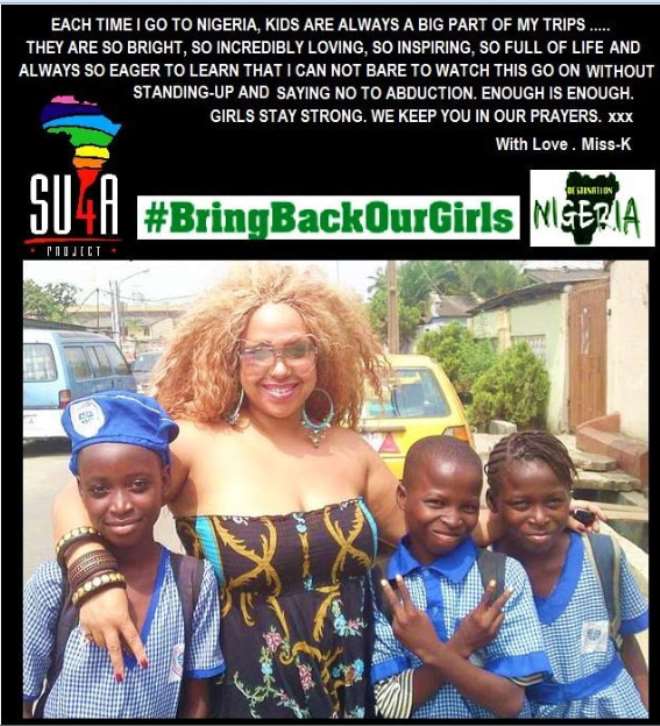 2014-05-12 115000