October 18, 2013
|
Celebrity
Mike Aremu For Festival Of Life Concert UK
Plans Big For Coat Of Many Colours Nigeria Launch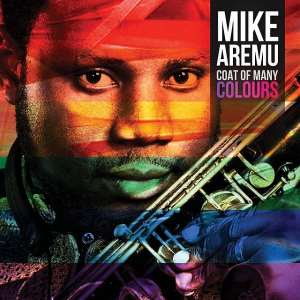 Just in case you have been wondering where and how one of Nigeria's most celebrated music crystal across the world "Mike Aremu" has been and doing! Worry yourself no more because the famous Saxophonist has been busy doing what he loves doing best, which is playing good music across the world.
The multiple award winning Nigerian musician and renowned world class saxophonist, Mike Aremu on the back of his successful US tour will be at the centre stage of action this weekend again in the UK as he performs live at the 2013 Festival Of Life (FOL) in London England.
The highly rated and travelled music star will be on hand to deliver world class music in the 40, 000 capacity hall of Excel Exhibition Centre in London where the Convention will take place on Friday the 18th of October, 2013. The performance will mark Mike's second appearance at the event after his first experience in March 2008.
On the other hand, come this December 2013 Mike Aremu will be putting together a massive launch party to officially unveil his new double CD album COAT OF MANY COLOURS in Lagos Nigeria.
The 16 track double CD album was released earlier in the year 2013, and featured appearances from the likes of M.I, Chidinma, Sasha P, and Wole Awolola. Coat Of Many Colours is an album with many feelings and supplied out of Mike' competence and musical versatility.
It was his fourth studio album succeeding his last effort titled UNVEILED in 2006. His first album was Dance in 1999 and followed up by No Shaking in 2002 both released under Kennis Music imprint.
The Lagos launching party coming in December will follow a triumphant launch in the U.K back in may at the famous Jazz venue, London Jazz Cafe. @MIKEAREMU