Jide Kosoko, Ashaolu, Fight Dirty Again Over N3b Nollywood Grant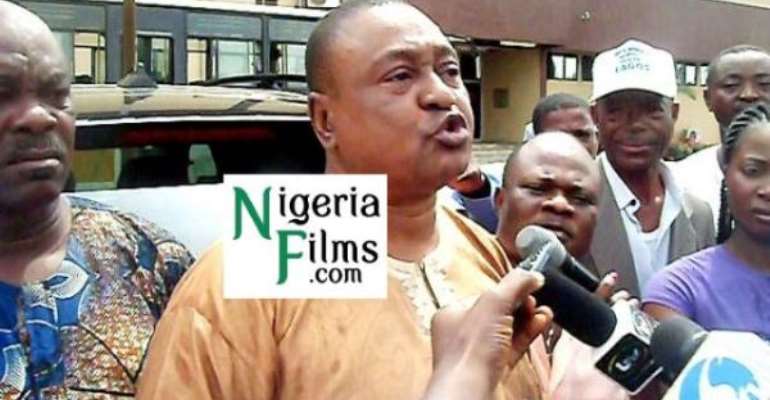 Since the announcement of a N3billion Nollywood grant by President Goodluck Jonathan, Nollywood has not known peace again. This is because the President's largesse has torn the industry apart.
While some badly need the money for their selfish and personal use, others need the money to judiciously use in taking Nollywood to the next level.
On Saturday, at Eko Hotel and Suites, Finance Minister, Ngozi Okonjo-Iweala and her counterpart in the Culture Ministry, Edem Duke, were in Lagos to mediate on ways to disburse the grant.
Trouble started between Jide Kosoko, erstwhile president of Association of Nigerian Theatre Arts Practitioners (ANTP) and Victor Ashaolu, who is still in court over the association presidency with Dele Odule, when Ashaolu sent a BlackBerry broadcast alleging that Jide Kosoko was not allowed in the meeting because he (Ashaolu) was the only recognised ANTP leader.
In a counter-attack, some youths in support of Jide Kosoko dispelled Ashaolu's claim saying Jide Kosoko is still their leader because Ashaolu's matter has not yet been decided in court.
It was reliably gathered that Jide Kosoko was allowed in the meeting based on self recognition by the Minister.
The two leaders have become 'cat and rat' over the presidency of ANTP.