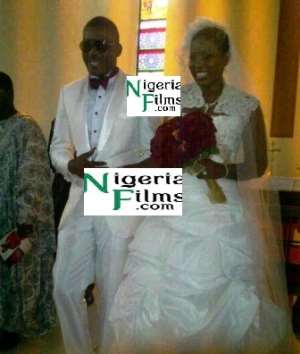 Nollywood actor, Chidi Mokeme perform his church wedding today with his beautiful bride, Jean Olumba at our Saviour Church, Tafawa Balewa Square, Lagos today Saturday, April 28.
His reception was held at the Musan Centre, Onika, Lagos.
He performed his traditional wedding in Owerri, Imo State last Saturday.
Here are the first pictures from the wedding. More coming soon.