EXCLUSIVE: 'I have had a crush on Sade Adu' – 2face Idibia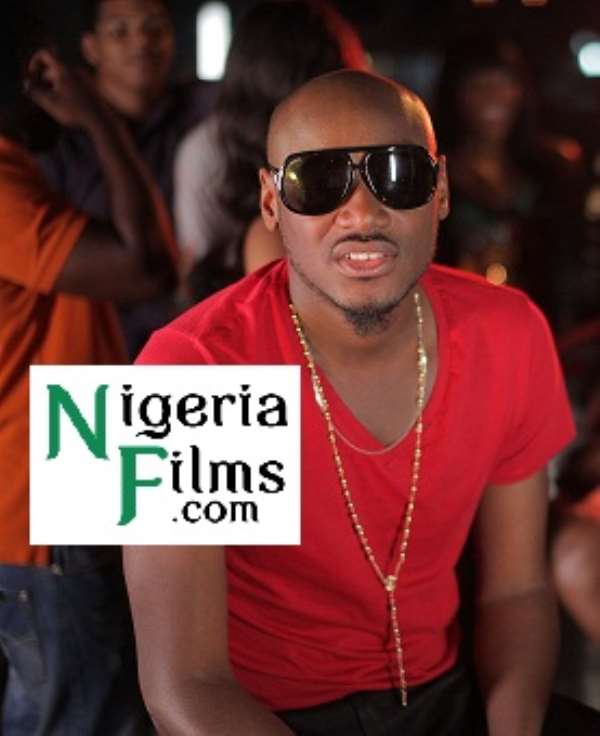 He's already walking on the path of greatness with multiple awards, international recognition, and a vast catalog with numerous hits. Over the years, Innocent '2face' Idibia has become a yard stick for measuring success among entertainers.

The Hypertek boss spoke with NET in an exclusive interview as he took time off to rest after a series of rehearsals for his April 30th concert. He opens up about his family, his childhood, his timeless music and why he hasn't picked a wedding date with fiancée Annie Macaulay

How are preparations for your concert coming along?

So far everything has been running smoothly and I'm looking forward to a good show

It's been 2 years you dropped your last album, how come you've been laying low musically?

I have not really been on the low per se, because some of the videos to the songs I released just came out.

The anticipation level for your new album is high, do you feel nervous about it?<

I feel very tense, you know, because the expectation from the fans and people is high and you know I have to deliver. I know I have a couple of good songs on the album, so I'm just waiting for the fans to decide. It's a like football match in my mind and the fans are the referee (Laughs).

When you were a little boy, did you think you'd become a musician?

That's all I have ever dreamt of, me being a musician singing on stage.
Where were you born?

I was born in Jos but both my parents are from Benue State
You know they say something about Jos, the city breeds a lot of talent.

Yeah. I think Jos has always been a peaceful place, and it's the coldest part of Nigeria, so people like to go there and relax because of the weather. Also, many people from the old school days that were 'somebody' lived in Jos, and when you have a generation of people that think great, two [or] three generations from there will think alike; that's why you see a lot of talent coming from Jos.

A lot of people don't know much about your family, could you break it down for us?

We are a family of six; my parents and we four boys, no girls o (Laughs)

Did your parents love music?

Yeah, they were music lovers, and we used to listen to a lot of music. The one genre that caught my attention was reggae and the one musician that really caught me was Bob Marley. Bob Marley was very inspiring, because of him I started feeling Jimmy Cliff and then the Jackson 5. In the Nigerian scene it was Fela, Sony Okosun, Bongos Ikwue, Christy Essien-Igbokwe and Oriental Brothers.

How often do you see your parents these days?

As often as time permits, sometimes it could be a month; other times, three day intervals. Really, it's as often as time permits me.

At what age did u write your first song?

When I was 9 or 10

A lot of musicians say they started singing in church. Did u start in the choir?

I didn't start from the choir per se but I went to a Catholic school so at one point I joined the choir.

How did you end up in Lagos from Jos?

It was J town to Benue, back to J Town, then to Kano where I met Eedris, to J town again, then back to Benue, to Enugu, then finally Lagos.

When you finally got to Lagos, how did you manage the transition and what was your game plan?

When I was coming to Lagos, I believed the city was the headquarters of entertainment in Nigeria. All I had in mind was to come to Lagos, prove my skills and see. Blackface and I made the move together in '96 and we believed in our minds that we would get someone to listen to us; we never thought it'd be a smooth ride. Back then, there were no record labels, so it wasn't easy, and we had to do some underground work moving from point A to point B.

The first time I saw you and the Plantashun Boiz was on Cally Ikpe's New Live Beats back in 1997 and you stood out. You seem to be a lot of peoples' favourite, what has been your charm?

My charm? I'd say first of all it's the gift that God gave me and that was birthed with me. I think I try to make my music appeal to anybody, be you Japanese, German, Hausa or Yoruba. The rest is the grace of God.

What was your experience like when you left the group?

From the day I decided to do my solo stuff I always thought we'd continue with the group stuff, and that was my proposal, but somehow it didn't end up like that. Everybody ended up doing their solo stuff too. It was scary, but that was what I wanted in my mind, soul and my body, and I didn't want to hold myself back. I spoke to a lot of labels, but went for Kennis Music because they gave me the platform and our romance was lovely for both of us. It was a 3 year contract so after the second album, I had to move on. Again it was scary, but I just had to move on.

How does it feel to be the one spearheading the new generation of artistes having international recognition with awards and deals?

It was a wonderful feeling at that point in time when I won the MTV Award. We knew we were moving in the right direction when they started calling me to book me for shows, not just from Africa, but from other countries, just to represent Africa. Right now, it's the trend, the door is open to all. And we also advise those stepping into the international spotlight for the first time to make the right moves.

Let's get more personal. Apart from the music, who is 2face?

A shy person that is playfully serious and seriously playful; you should know what that means. I'm just trying to say I'm a jovial person. If u 'no give me trouble I no go give you trouble'.

(Cuts in) So if they give you trouble?
I go give them trouble…

A lot of people who have met you say the same thing; '2face is very humble'. How have you been able to keep the wall down and relate with your fans?

(Sigh) I hear that a lot, that is the way I have always been and that's the way I will be till I die.

How many countries have u been to?

My brother, to be honest with you, I can't count. But really, I need to sit down and count this thing one of these days. Honestly I need to. Thank God say u talk am now I got to count am. Ukraine Russia, Australia….(laughs)

On February 14 you shocked the whole world when you proposed to Annie Macaulay at Jay Jay Okocha's CLUB 10. Why did you choose that date?

You know Valentine is the season of love and everything. It was a basic heart decision and I followed my heart, that is all I have to say.

Have you set a wedding date?

No we don't, but I will let u know

So you'll be getting married this year?

We don't know, until we choose a date, which will determine what year it falls under

What is your forthcoming album going to sound like?

This album is about maturity; it's more for the mature people, but I still have lots for the younger generation.

Speaking of the younger generation, have you ever felt threatened by the likes of Wizkid or Davido?

No no no, I look at them like my younger brothers. There's no competition. I even love their energy, but we are at different levels. If they were the people I started with, I'd understand.

Talking about those you started with, you have been able to make a transition from one generation to the other, but not only a few of your peers are still here. Why do you think that is?

I think it's the music. Every time I release an album, the music is still fresh, it's still relevant. Permit me to brag a little; I think I keep in touch with time, that's why I say I'm young at heart.

If you had the opportunity to meet one person, dead or alive, who would it be?

I'll choose one dead person and another who's still living. One person I would like to meet that has passed away would be Bob Marley. The other would have to be Sade Adu. I just love her person, she is deep, spiritual and she is beautiful. I have had a crush on her since (Laughs)

What comes to your mind when you put pen to paper during the songwriting process?

For me it comes in different forms; sometimes I'm at home and it might come to me in a poetic form, like someone is talking to me. I just keep writing down. At times I might just see a topic on TV, it triggers my mind and I might just write two or three pages. it might not join line by line but all the things are in line with the topic. And sometimes, it starts with the beat and I start freestyling from the beginning to the end of the song. Then I replay it and arrange the record so maybe all I have to do would be to just harmonize some parts of the verses, like I did with 'Only me'.

Some say you wrote 'Only me' for Mikel Obi

Nah (laughs). It's just some people who know how to spread rumours, I need to meet the person that started the rumour because it really travelled

If any of your kids wanted to be a musician what would u do?

I would definitely encourage them, because I've definitely been there and I'd be able to put them through.