DA BLING ATTACKS A+GLOBAL ENTERTAINMENT;SAYS YOUR JOB IS TO MANAGE MAJEK FASHEK;NOT BABYSIT HIM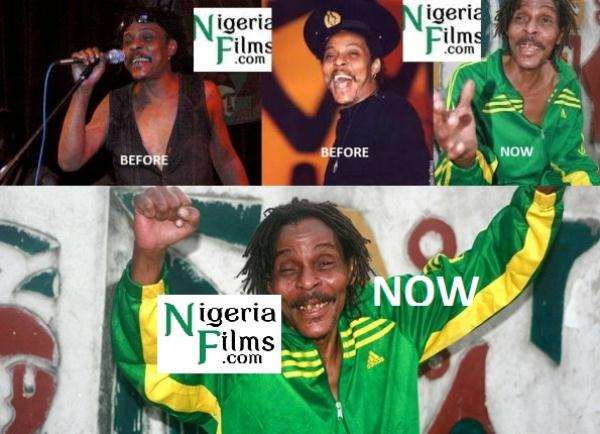 Recall that we gave you a gist about the story making the rounds concerning female hip hop artiste Da Bling and her relationship with reggae musician Majek Fashek a.k.a the rainmaker,and how it has almost marred the multimillion naira deal the United States returnee has with A+Global Entertainment company.
Well, the sexy Nigerian Girl crooner has come out to debunk such claims as frivolous and completely untrue.
She revealed that even when Majek was living in Mende,Maryland they have been friends and have even acted in a movie" The Mark of the Beast" so for her and Majek its been one long journey of being friends as it's not something that started today, so nobody should start peddling false stories through the media that maybe she is just getting to know Majek for the first time.
The management cannot stop us from being friends, they are just there to manage an artiste, not chase his friends away, or change his life Da Bling blasted.
She further revealed that she and her manager Mc Morris were the people who introduced them to Majek Fashek, so they are surprised that the said management has turned around to start a war which doesn't tell well of them.
Da Bling went further to say that her husband happens to be a good friend of Majek,and both of them have come a long way too.
When asked if she as Da Bling went behind the management to record a song with Majek,she disclosed that before the management deal she and the Rainmaker had already done the said song some three years ago when Majek came into the country so it was untrue that she did a song with Majek recently.
According to her as a person, Majek can do whatever he likes, go wherever he likes at whenever time he choses so if he decides to go out with me and my friends is that a crime so the rumor mill should not believe everything they hear.
She even said the said car allegedly given to Majek only exist in the minds of the management as truly there is no car for Majek,she personally drives Majek around town in her red jeep whenever he has places to go,while still saying that she is pissed off by where the management decided to keep Majek Fashek as regards provision of accommodation in Gowon Estate,a surburb in Egbeda axis in Lagos.
An enraged Da Bling said if A+Global Entertainment wants to make a name through using Majek fashek then,they should do that without involving her in any tussle of sort.
click the link below to go to...
HOW DA BLING ALMOST WRECKED MAJEK FASHEK'S MULTI MILLION NAIRA DEAL.