JOS CHURCH BLAST: Boko Haram Claims Responsibility… PLUS…President Jonathan Condemns Acts Of Violence In Jos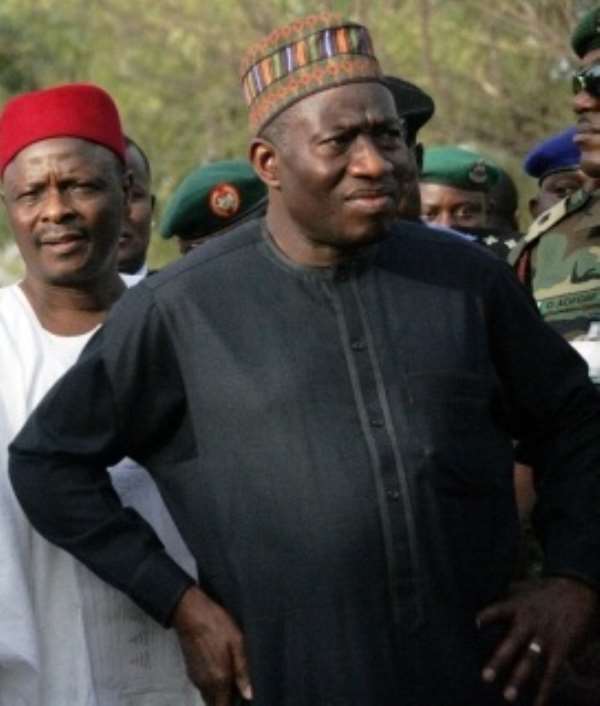 The Islamist sect Boko Haram said it was behind Sunday's suicide bomb attack outside a church in the central city of Jos, and warned of more such assaults.
"We carried out the attack on COCIN church in Jos today and we did what we did as part of our resolve to avenge the killings and dehumanisation of Muslims in Jos in the last 10 years", spokesman Abul Qaqa told reporters in a conference call.
President Jonathan condemns acts of violence in Jos:
President Goodluck Jonathan has condemned Sunday's suicide bombing at the Headquarters of the Church of Christ in Nigeria (COCIN) in Jos and the mindless acts of reprisal that followed the incident.
While the Minister of Information, Labaran Maku in London said the government was still open to dialogue with members of the Boko Haram sect that has claimed responsibility for a wave of bombings in which hundreds have been killed.
>
CARS BURNT DURING THE CHURCH OF CHRIST IN NIGERIA (COCIN) HEADQUARTERS BOMB BLAST IN JOS ON SUNDAY (26/2/12)
The president in a statement issued on Sunday by Dr Reuben Abati, his Special Adviser on Media and Publicity, conveyed his sympathies and condolences to the "victims of the odious acts''. The president noted that those, who sought to divide the nation by fear and terror, would not succeed.
"The indiscriminate bombing of Christians and Muslims is a threat to all peace-loving Nigerians. "Mr. President will continue to stand firm to ensure the safety and security of all Nigerians while ensuring that the relevant institutions move against those who disregard the sanctity of life in the pursuit of sectarian ambitions.".jpg
>
THE AUDITORIUM OF THE CHURCH OF CHRIST IN NIGERIA (COCIN) HEADQUARTERS ROCKED BY A BOMB IN JOS ON SUNDAY (26/2/12
The president said that government was "gradually and firmly bringing justice to those behind the attacks and exposing their identities and dismantling their terror infrastructure".
"Those behind similar acts of terror in recent times have been arrested and are being investigated with a view to prosecuting them accordingly as a deterrent to others."
The president appealed to all residents of Plateau to remain calm and be law-abiding. He re-assured the people that efforts were being redoubled to win the war against terror..jpg