GHANAIAN ACTRESS VIVIAN ACHOR STAR IN NIGERIAN/HOLLYWOOD MOVIE'UNWANTED GUEST'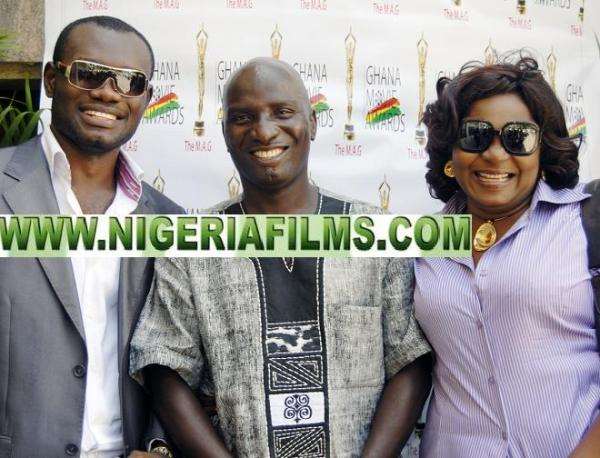 A new Hollywood movie titled Unwanted Guest is presently creating a buzz in the industry,the movie which was directed by Nigerian movie maker Daniel Ademinokan was shot in Newyork,USA.from the cast,to the plot;to the unending suspense that punctuated every facet of the movie.
According to the MD/CEO,Blue Pictures,Joy IIibeno as well as popular Nollywood Director,Daniel Ademinokan who equally directed the movie,'Unwanted Guest' Shooting a movie in Newyork;in Central Manhattan was a big one for me.
I was particular about telling a good Nigerian story in America.
The movie was co-produced by Big Brother contestant,Katung and the producer,Chuck Ajoku was also very open and let me have my way.
The movie featured acts from Manhattan,Newyork,Maryland and veteran Ghana actress Vivian Achor.
The 'Unwanted Guest' is a movie that is based on a true story.A US based Nigerian guy who got caught in a love triangle.He had a wife in Nigeria who was waiting to join him in the United States while he also had a steady relationship with an American girl.Doom spelt for him when his Nigeria wife paid a surprise visit in the USA and all hell was let loose.
The movie which was screened penultimate week in the midst of select few guests in Ozone Cinema will be premiered in Nigeria on the 30th of September 2011.