Ugly scenes as Ghana, Nigeria nears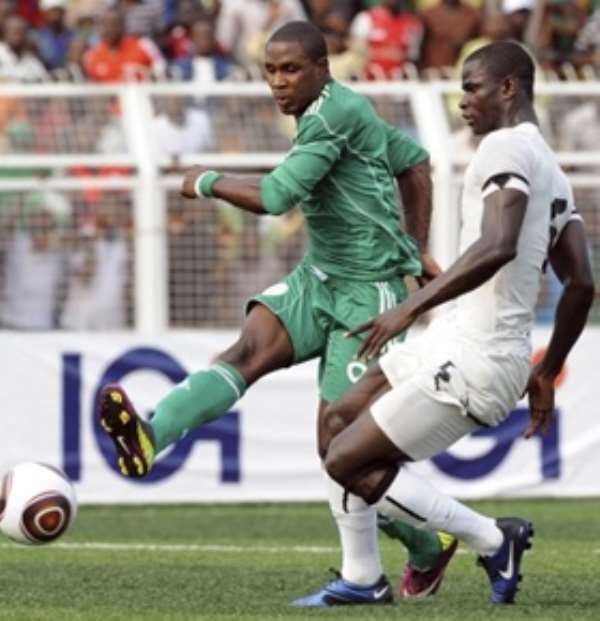 There were nasty scenes in Kumasi ahead of Ghana's All Africa Games qualifier against Nigeria after a confrontation between a small group of Ghana fans and the Nigeria team on Saturday.

About four Ghanaian fans verbally abused members of Nigeria's Dream Team V as they headed to their bus after training and pelted them with sachet water packs.

Some member of the Nigeria team including at least two players fought back with four letter rants and hurled their own water into the stands prompting an angry exchange of words.

Ghana must overturn a 1-3 deficit against Nigeria in order to reach the 2011 All Africa Games.

The Ghana team complained bitterly of poor treatment when they travelled to Benin City for the first leg and the tension was evident on Saturday.

The Ghana players, who were billed to train at 16h00 after Nigeria's one hour session entered the inner perimeter of the Baba Yara Stadium drumming and singing even as the Nigeria team remained on the field way past their scheduled closing time before members of both sides argued about who had a right to be training at that time.