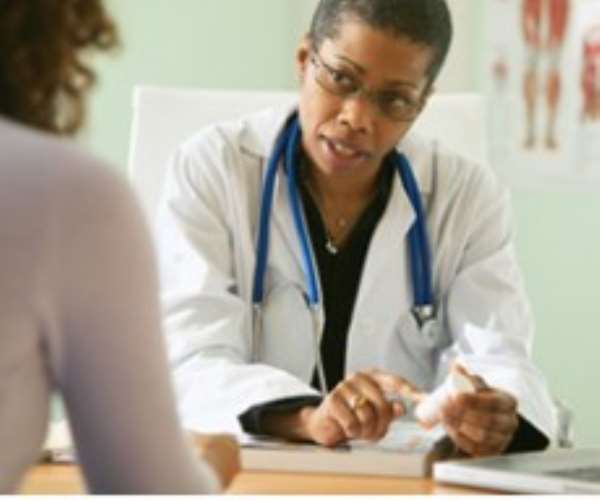 Improper immunisation and drugs taken during pregnancy can cause hearing impairment in children, Dr. Andre Kwesi Kumah has warned.
He said though some children are born with the condition, repeated infections, incorrect use of certain drugs, exposure to high environmental noise among others may also cause the condition.
He has therefore advised that people especially, parents must strictly follow medical prescriptions approved by qualified doctor.
In connection with children born with hearing impairments, he stated that "drugs taken during pregnancy affect the formation of a baby's ear, therefore when a drug is improperly taken during this period, it can lead to the condition," noting that the practices have come to the notice of health personnel.
Some parents, Dr. Andre said could tell if their child is impaired in the ear through differences between the child's responses to vocal commands and signs.
Hearing impairment, is a medical condition which signifies a full or partial loss of the ability to detect or discriminate sounds due to an abnormality associated with the physiology, anatomy or function of the ear, he explained.
Speaking on the topic "Hearing Impairment" on Joy FM Super Morning Show, Dr. Andre Kwesi Kumah of the Eden Family Hospital explained that the ear comprises the inner, middle and external parts which plays different but complimentary roles.
The simultaneous action of the external ear organises waves in the environment to the inner ear through the ear drums and the middle ear and to the brain where the waves are calculated and interpreted into a message, he explained.
He said there are various degrees of hearing impairment, ranging from a mild to profound hearing impairments, saying people with profound hearing impairment like to be classified as deaf, since they mostly need signs to understand simple instruction.
Frequent insertion of materials into the ear, chicken pox and measles are other causes of partial or perpetual hearing impairment, he said adding, people with signs of ear defect should contact a registered health care centre as soon as possible.