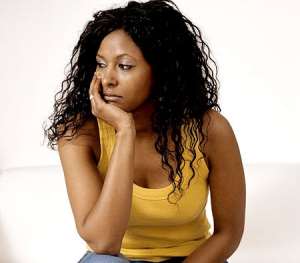 I guess every woman would expect her man to practice "Fidelity" at all times, including at very tempting times. However, men of today are unpredictable and can be up to anything at any time.
Even they would want to have a taste and feel the residues from another man's bowl. How pathetic!.
It is extremely ridiculous how every man wants to own two or three cars but scared to pay the insurance on these cars. Honestly, most men are weird and complicated.
I have been throwing my head out over this weekend to answer the question; would you give condoms to your promiscuous and cheating husband, a concept my friend is considering.
Jessica (for the purpose of anonymity, I have changed her name in this piece) as far as I know has always been faithful to her man, but suspects her husband for riding on the other side of the chain.
Basically, summing up various issues brings to Jessica that her love and husband of 4 years is not being faithful and truthful to her.
It is far obvious; he is a cheat, maybe a "Casanova" and wants to knock every girl on the park.
She has over the years ran into him at uncountable places, at restaurants, bars, offices with other women, but has given bogus "cock and bull stories" and flimsy excuses, like, it is a business meeting, that hell of crap.
Jessica realized the kind of man she has been married to or getting down with and began sneaking into his bags during his absence to the many of his business trips, vacations, work and parties.
Jessica knowing the kind of man she has who detests the use of condoms is extremely worried as to her safety and protection. She plans on approaching her husband to talk about the same thing she has been accusing him of doing over the years.
Surely it has become a deadlock now and therefore she thinks the best and the only way to safeguard her interest and health is to offer her promiscuous husband weekly condoms. This seems the only way out.
I thought divorce was the best but she quickly rejected it, citing the interest of her 2 kids and the fact that they wholly depend on this man.
Do you think this is the right approach even when she has never caught him in bed with another woman and he has over the years denied doing anything of such sort??
Jessica is worried as to what the outcome would be, what if he gets upset with her approach?
In a nutshell, is it really worth it or good to give condoms to your cheating husband?
Originating at www.ghanacelebrities.com