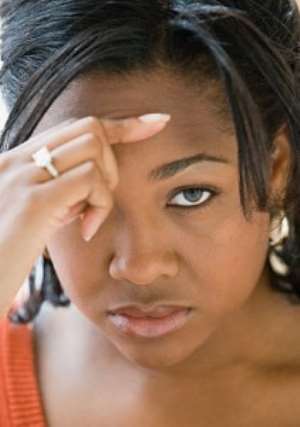 Dear GC Readers,
My name is Ana and I'm 25 years of age old. I've been in a relationship with a certain guy for a year.
I haven't met his family before but I know their names and what they do, he knows my uncle and auntie but anytime I ask when am going to meet at least his siblings he always says I should have patience.
I have seen his mum before but from a distance.  His father I have not met also but I hear his voice anytime I visit him at his home.
Anytime we are together he talks about marriage and the number of kids he would like us to have and the home he would like for us. Despite this I feel uncomfortable in the relationship since I don't really know anybody close to him, more so he is about to travel.
I really want to know somebody close to him because I don't know any of his friends, so I tried to find my way around and got to meet a friend of his.
My guy eventually denied being close to this friend and that he is just a friend he talks to in passing or just says hi to.  My boyfriend then said I should stop being friends with him.
Through that friend I got to meet his younger brother who seems to be a nice person but when my guy got to know that I have been speaking with his brother, he asked me to stop being friends with him too.
I love this guy but there seems to be so much question marks about him, and I want to be sure before I get hurt, but anytime I push away from him for a while he then calls and starts telling me things like, he loves me very much and that I should be patient with him and I should take my time and know him the way I am suppose to, and that he wouldn't do anything to break my heart.
I am so confused; I don't know what to do. I love him very much but I don't know if I should stick with him and get to know him better as he says or just get it over and heal my heart once and for all. At this point I am more than then confused, what do I do?
Worried Girl,
Ana
………………………………………………………………………………………………….
Dear Ana,
I can see why you are so confused.  Your boyfriend's words don't follow through with his actions. On one hand he talks about your future plans together, whilst on the other hand all the aspects of his life that would make you a part of his future are being avoided.
In his defense, there could be many reasons why he is not ready to introduce you. Reasons that he fears will ruin your relationship, such as the parents saying they are not ready to meet with you, issues of his past he feels may scare you away. Only he knows why but as he is choosing not to make reasons clear the above explanation are mere speculations or excuses.
Although actions most certainly speak louder than words, when it comes to our relationships you should really be watching what is being done as oppose to what is being said.
If your boyfriend is saying he wants to build a future with you but is not actively doing anything to make this happen, you are right to question his commitment to you long term.
It seems like you have made sincere and genuine attempts to meet his family and friends. All these things you have done to meet his family is maybe your way of seeing how he reacts and tries to bring you into his personal life with friends and family.
Whilst this stage in a relationship cannot be forced or rushed, you surely need to know where you stand. There's nothing wrong with you wanting to meet with his people but you should not push or force him to do so. It may make your boyfriend defensive or annoyed. He should be the one to say when he is ready.
Surely it will get to a stage where he can no longer avoid this union between you and his family. I'm not suggesting you sit and wait however the concern is he is going through great lengths to keep you separate. You can choose to give him time and space or choose to let him know this is not good enough for you to build a future.
Hope this helps!
Best of Luck.
Regards,
Ms. A.K  from GC XXX
Send all your relationship & Love  probs to me via [email protected]