Chantelle Asante Breaks Silence After 'Recycling' Her Wedding Gown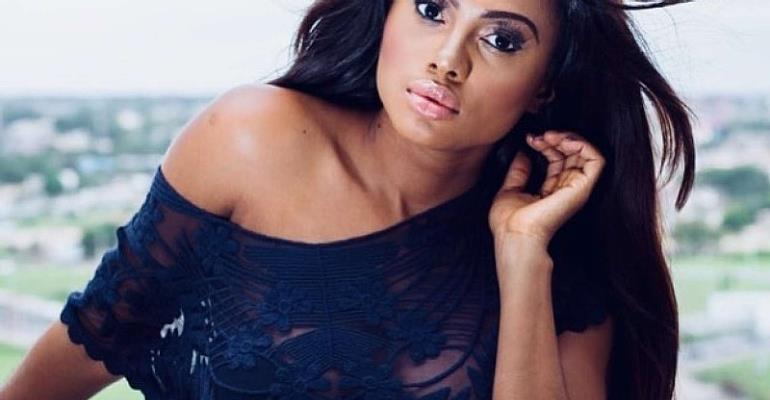 The newly married TV host breaks her silence on her bridal dress repetition to the 2018 Glitz Style Awards. Popular TV Host Chantelle Asante , 'recycled' her bridal dress to the 2018 Glitz Style awards barely 3 months after her wedding.
Chantelle Asante finally broke the silence about her donning the same gold coloured-lace dress for her traditional wedding to 2018 Glitz Style Awards.
She was spotted wearing a dress that looked very similar to her engagement with a slight adjustment to the sleeves.
The media personality has now taken to Instagram a retrospect photo of herself from the just ended 2018 Glitz Style Awards and attached a profound caption to it with the obvious intention to mute the many critics that made a big deal about her wardrobe choice.
'She loved it so much she wore it again.'She captioned. She also added hashtags to her post with statements and words like 'reuse', 'recycle', 'what is fashion', 'what are the rules' and many more to add weight to her short text.
Chantelle Asante made this fashion 'faux pas' on the 1st of September at the Movenpick Ambassador Hotel for the 2018 Glitz Style Awards barely 3 months after her traditional wedding which took place on August 3rd 2018.