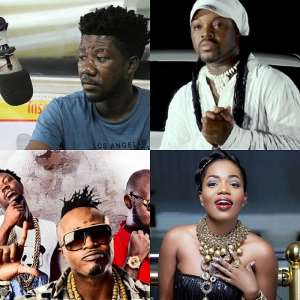 Veteran Hiplife musician TiC has revealed how his music career paved the way for some of his contemporaries to gain international recognition.
According to him, his collaboration with Nigerian singer Tony Tetuila, when he was under Goodies Music Production in the early 2000s saw him become the first Ghanaian artiste to make waves in the neighboring West African country.
He said the label signed some other Ghanaian artists who were leveraged his success in Nigeria.
It is recalled that TiC gained a lot of recognition in Nigeria when the song, 'Fefe Ne Fe' with Tony Tetuila became a household jam.
Hiplife trio VIP conquered Nigerian airwaves with their 'Ahomka Wo Mu' and that was followed up shortly by songstress Mzbel's 16 years.
Sydney's 'African Money' became a mega-hit in Nigeria as some other Ghanaian rappers like Tinny, Obuor, and Dr. Poh all had successful hit songs there.