Young man cries as he tries to end his life over broken heart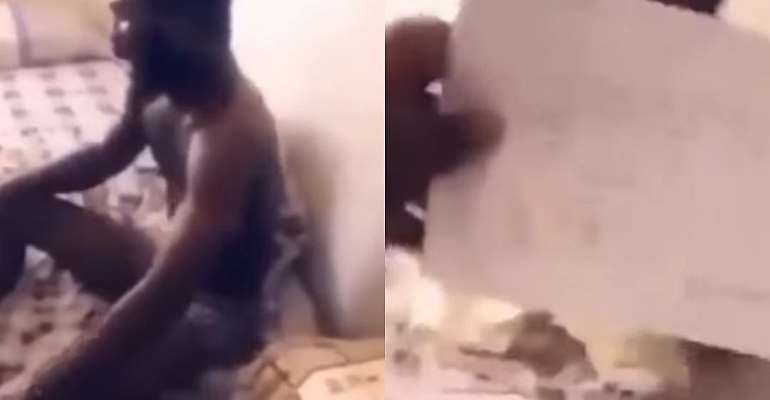 A young man has suffered the ever bitter and painful broken heart.
The sad video found on the internet has the young man crying uncontrollably like a baby.
The young man had written a note and was ready to end it all when his friends walked in to stop him from committing the act.
The pain being felt by the guy was understandable knowing the reason for it, but the intention he had of going to end his life shouldn't be encouraged and his friends were applauded for coming in at the right time to save him.
Watch the video below;
---odarteyghnews.com