Sherry Boss Offers Fella Makafui a Brand New Vogue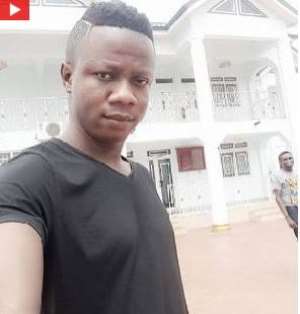 Well the young actress has reportedly hooked up with another man after her rich boyfriend took away her customized sport car, and closed down her wine shop at East Legon in Accra over her affair with Medikal.
Now, the latest buzz in the entertainment news indicates that another rich musician and entrepreneur known by stage name as Sherry Boss has bought a brand new vogue to propose to Fella Makafui.
Sherry Boss according to report has asked Fella to come for the vogue and forget both the ex-lover and Medikal.
Sherry Boss is not only known for his music prowess, but came in the limelight after buying Shatta Wale's Reign album for one million Ghana cedis during the reign album launch.
"I really admire Fella Makafui and I see her to be a cool jovial girl. She is a business-minded lady with a very promising future, and I don't mind making her the managing director of my companies . but I'm still waiting to hear from her within 24 hours to call my team and I will officially hand over the vogue to her.
Below is a short video of Sherry Boss in the vogue he has bought to be given to Fella Makafui.