February 28, 2018
|
Entertainment Celebrity
Ebony's Family To Sue Bechem Government Hospital And The Mortuary Man Caught On Camera Fondling Her Dead Body
Modern Ghana Entertainment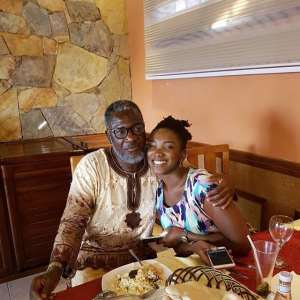 Modern Ghana Entertainment published the story of the mortuary man at the Bechem Govenrment Hospital who has been caught on camera fondling the dead body of Ebony and her pal, Franky Kuri.
The video has spread like wild fire on social media.
According to a report by Ghanacelebirities.com which has been sighted by Modern Ghana Entertainment, Ebony's father, Nana Poku-Kwarteng, has declared the family's intention to sue the Bechem Government Hospital and the mortuary man involved in the act.
Ebony's management is reported to have teamed up with her family to storm the Hospital to ensure the culprits in this disgusting action are brought to book.
More soon…..