REVEALED: Ebony's Driver Finally Speaks On How The Tragic Accident Actually Occurred (VIDEO)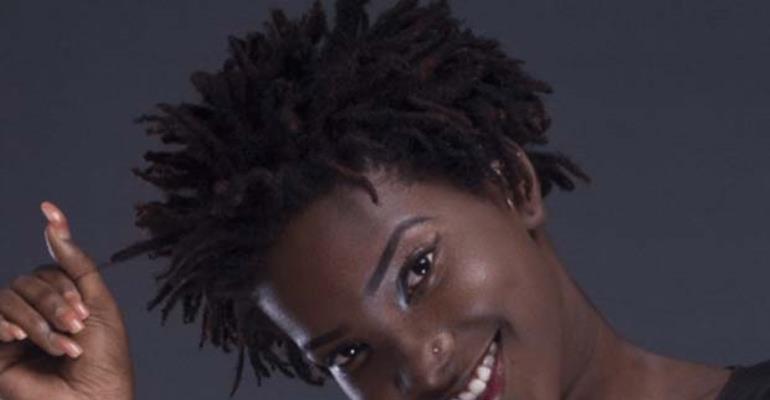 The driver of the vehicle Dancehall musician, Ebony Reigns was travelling in before her tragic accident has spoken for the first time.
In an interview with Adom TV, the driver revealed that the accident happened because he had tried save a Sprinter Bus from crashing.
Ebony died in an accident on Thursday night on the Sunyani-Kumasi Highway while returning to Accra after visiting her mum in Sunyani.
Initial reports suggest that the Jeep she was travelling in collided with a VIP bus after her driver tried to swerve a heap of sand in the middle of the road.
But according to the driver, the swerving the heap of sand only became necessary because he initially had give way to a speeding Sprinter Bus which had engaged in a 'wrong overtaking'.
Narrating the incident from his hospital bed, he said the Sprinter after engaging in the dangerous overtaking 'gave him [Ebony's driver] light" which is an indication for him to give way.
After swerving for the Sprinter to pass, Ebony's driver said, he realised there was a heap of sand which he also tried to swerve.
In his bid to avoid crashing into the heap, the Jeep slid into the path of the oncoming VIP leading to a head on collision.
The four occupants of the Jeep were rushed to the Bechem Government Hospital where Ebony, her friend, Franky Kuri, and her soldier bodyguard were pronounced dead on arrival.
The driver was treated for a cut under his chin and according to Dr Agyei Darko who attended to him, he was in stable condition now.
Looking at the pictures of the mangled Jeep, it would have been a miracle if Ebony and her friends had survived.