12 October 2017
|
Music News
Our Music Industry Is Breeding Too Many Indecent Artistes - Gospel Musician Sam Martey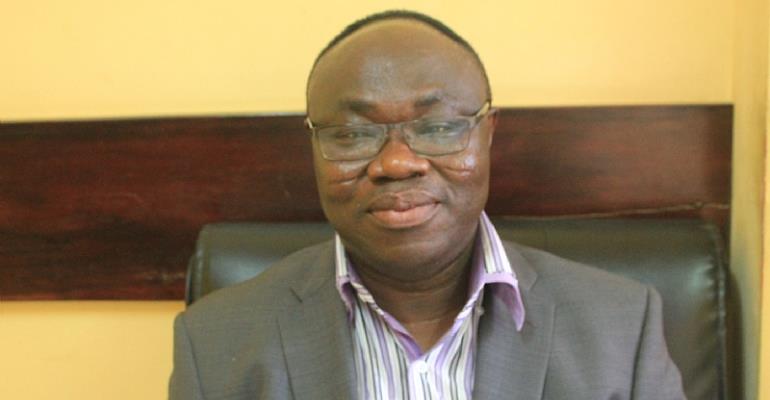 Canadian-based Ghanaian gospel musician,Sam Martey has revealed passionately that the Ghanaian music industry in breeding too many indecent artistes.
Speaking in an exclusive interview with Gatuso on Accra-based Kasapa FM,Sam Martey who was answering a question in line with how he perceives the current state of the Ghanaian music industry attributed that, the music scene is breeding too many indecent artistes like Patapaa whose 'One Corner' song has gained tumultuous popularity:
"I left Ghana 12 years ago and during that time the industry was very decent ..though there were profane songs ,they weren't bad like what's happening now…the music industry is currently breeding too many indecent artistes…just look at the current hit song by Patapaa..it's very shameful..something must to be done to curb the situation from worsening: Sam Martey told Gatuso
As a chartered Accountant,delving on how he combines his busy schedules with his musical career,Martey told Gatuso that,"Though I trained as an accountant, music comes naturally to me,As a songwriter/singer,my inclination is to praise God through my musical creations and I trust lots of doors will open for me on that score"
Starting off as a young chorister in the Assemblies of God Church,Martey's debut album came out in 2015 but did not catch much attention due to inadequate promotion— but has now learnt more about the music business since then and the current album(Come and See) is doing enormously well.
All the songs on the album were recorded by Rob Hewes in Canada and the track that has popped up as many people's favorite is 'Baahe Oshidaa"
The 'Baahe Oshidaa' hitmaker comes from Teshie in the Greater Accra Region and the song(Baahe Oshidaa), rendered in Ga,has a strong 'dzama'feel that easily compels one to dance.
Other songs on the album include How Beautiful,lose him,Born to Raise,Holy Spirit,The Great Sacrifice and I can Not thank you enough.
Listen to Baahe Oshidaa below!
https://soundcloud.com/user-168295290-700846614/sam-martey-baahe-oshidaa-prodrob-hewes