2 August 2017
|
General News
Abeiku Santana Congratulates Guru For Rediscovering Wutah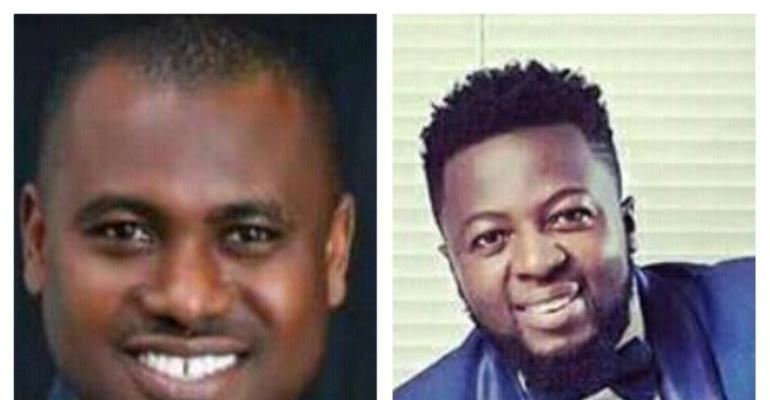 Popular Radio Presenter Abieku Santana has congratulated Hiplife/Hipop artist and CEO of NKZ music Guru for rediscovering highlife duo Wutah.
Before cementing the news of their come-back,many entertainment practitioners had questioned whether Wutah can really make it without their former manager Kofi Okyere Darko aka KOD.
What really aggravated the whole argument was when the news came out that Wutah had signed to NKZ Music label being owned by Guru.
But,Wutah has been able to cement their come-back with a distinction.Their latest song "Bronya is now the song enjoying all the major airplay on the various radio stations ,pubs and clubs
In 2006,hiplife legend and Rap executioner Abrafour discovered Guru into Ghanaian music scene. In an exclusive interview with Guru via telephone, host of 'Ekwanso dwodwo' on Okay FM, Abeiku Santana,congratulating .the latter for rediscovering Wutah said:
"I want to congratulate you because you are the first artiste to be discovered by an artiste and have also rediscovered artistes KOD discovered that ended up separating",
He added,"It's not easy for an artist who was discovered by an artiste to rediscover a group like Wutah...You have done so well".
Answering a question in line with the amount involve in signing Wutah,Guru delineated to Santana that, certain things are confidential so he wouldn't want to reveal what entails in the contract publicly.
Born Maradona Yeboah -Agyei,Guru,is currently out with his newest hit single 'Problem' which is enjoying massive airplay