December 24, 2016
|
Highlife News
Kojo Antwi's "Nyoo" to be available for free download on the 24th December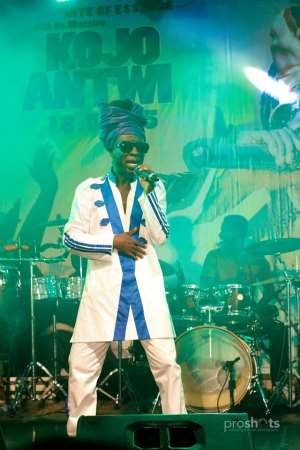 The management of the music maestro, Kojo Antwi, in collaboration with MTN, will make available the music maestro's new hit single "Nyoo", available for free download on MTN's Music Plus platform on the 24th of December 2016.
This move is to reward the loyal fans of the music maestro on the day of his 24th year of his annual 24th December concert.
This year's event will take place at the KEMPINSKI HOTEL in Accra on the 24th of December. The hit single of the music maestro is also available for fans on MTN CallerTunez and on MTN Music Plus for live streaming.
The in-demand hit single, which has enjoyed massive air play nationwide is also be available for fans to stream live on MTN Music Plus and MTN CallerTunez. The rare move is to reward the loyal Ghanaian music fans of the maestro after over 20 years of support for Kojo's music and his annual 24th December shows. Music fans can SMS 91 to 1335 or dial *1355*91# to set "Nyoo" as their CallerTunez or text "music" to 5025 to stream the hit single on MTN Music Plus.
SUNCITY RADIO 97.1