Aim Higher Africa's IGNITE Goes To Jayee University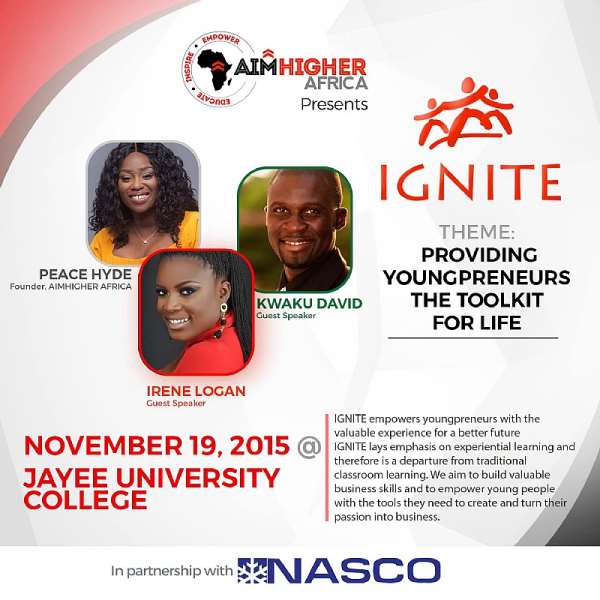 Aim Higher Africa the pre-eminent education charity who over the past 3 years have been instrumental in transforming the way students learn and teachers teach across Sub-Saharan Africa with the use of IT, continues to push its agenda of developing a new generation of business leaders through the initiative 'IGNITE: Providing youngpreneurs the toolkit for life' in partnership with Nasco Electronics.
IGNITE has been touring a number of selected education institutions to educate, empower and inspire young people to achieve their fullest potential.
In light of global entrepreneurship week the IGNITE team at Aim Higher Africa will bring the innovative Youngpreneurship Toolkit class to the business school of Jayee University on the 20th November with the aim to empower the young minds to achieve a better future.
They will be joined by guest speakers singing sensation Irene Logan and leading photographer Kweku David.
Facebook: John Claude Tamakloe
IG: @claudeghh
Twitter : @claudeghh