It is not gov't business to stifle the creative industry – James Agyenim Boateng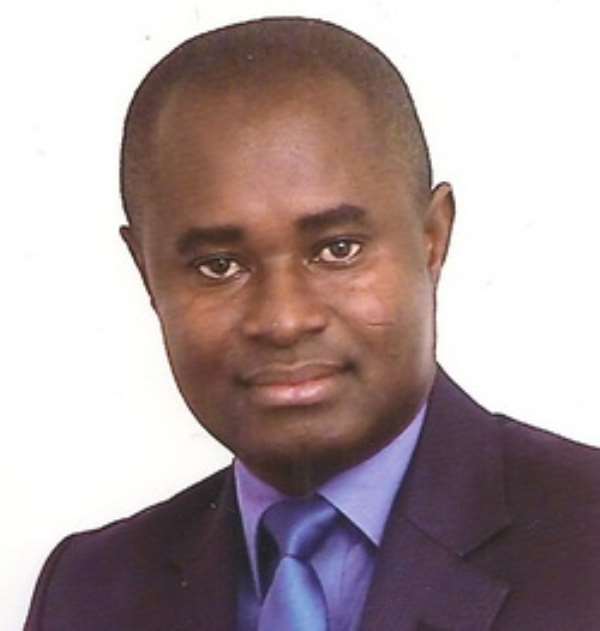 Deputy Minister for Tourism, James Agyenim Boateng

The Deputy Minister for Tourism, James Agyenim Boateng has assured that it is not the business of government to stifle the creative media but rather it sees it as an industry that has tremendous potential that is beneficial to all.
Speaking at the launch of the 2nd edition of the Ghana Movie Awards at the Golden Tulip Hotel Wednesday, the Deputy Minister said the government was very committed to the creative industry considering the fact that it is an industry that has tremendous potential.
He noted that the industry holds the key to the employment of many youths who are unemployed in the country and that the government will constantly support the industry with the necessary support and logistics to grow it.
"I will like to give you the highest assurance of the government, led by His Excellency Prof. John Evans Atta Mills, that it is not the business of government to stifle what the creative industry does. We do not intend to compromise what you do or to tweak with what you do," he assured.
He warned however that as much people keep talking about the rights of industry players, the government's concern is that those rights equally come with responsibilities that must also be observed.
"We believe that around this environment, it's as if everybody talks about rights without talking about responsibility and that is where the concern is. You cannot exercise your rights without the attendant responsibilities that come with it."
James Agyenim Boateng urged that although there is a Film Bill currently before parliament, industry players must play by the rules, (the 1961 Act of Ghana) that already regulates the film industry and try as much as possible to use their works to brand Ghana positively to the world.
Wednesday's launch also brought together actors/actresses, producers, directors and well-wishers.
Notable names included Chairman/President for the awards, David Dontoh; Fred Nuamah, Executive Producer of the awards; Augustine Abbey, President of the Film Producers Association of Ghana; Abdulai Awudu, Programmes Director, Multi-TV; actors Van Vicker and Nadia Buari, Rose Mensah popularly known as Kyeiwaa, Nana Ama McBrown, Mr. Beautiful and producer Socrates Sarfo.
This year's awards ceremony which will be held on December 25 and will seek to award excellence in 30 categories.
Entries for submission of works for consideration were opened from October 2010 and is expected to close in October 2011.
Organisers of the awards, Gollywood Productions, will announce nominations in November 2011 at a nominations party fixed for the Golden Tulip Hotel in Kumasi.
David Dontoh announced that three more categories have been added to the previous categories. The Best Cameo; Best Actor and Best Actress TV Series and Best Picture TV Series will seek to award the previously neglected television series sector.
The 2011 Ghana Movie Awards is organised in collaboration with Multi-TV's Cine Afrik channel and the Film Producers Association of Ghana.
Story by Ernest Dela Aglanu/Myjoyonline.com/Ghana