Stonebowy Stads Up To Be Counted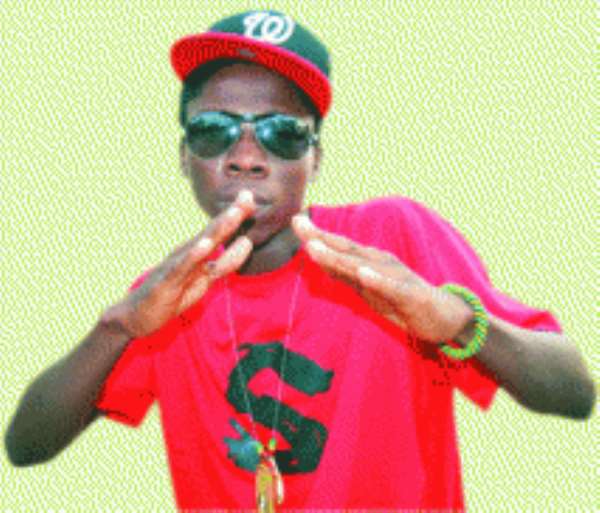 Stonebowy
Many may not know the works of Livingstone E. Satekla, popularly known as Stonebwoy but the 23-year-old who has featured on songs by artistes such as Kwaade, VIP, Afro Moses, Adolf Tagoe, Buk Bak, Samini, Kwaw Kese, Tinny, Ayigbe Edem, Irene Logan and 2 Toff strongly believes he is one of the best around here when it comes to dancehall music.
After contributing to what others have done, Stonebwoy is now ready with a 14-track album under his own name to be launched before the end of the year. It is titled Grade One which the artiste says, is meant to reflect the fine quality of what he is bringing out. Featured on the collection are Ayigbe Edem, Samini, Tinny and Irene Logan.
The work was recorded by Kay-Wa and Red Eye of 2 Toff. Two singles from the album: Hills and Valley and Empress are already enjoying airplay.
"There are only a few good dancehall artistes in Ghana and I can say for a fact that I'm definitely one of them," Stonebwoy says. "My upcoming album will take everyone by surprise. I have some really good stuff on there."
Stonebwoy, who is currently under the management of Samini Music, said he used to sing at church, parties and in school when he was very young.
The dancehall artiste stated that he became known after battling and brushing aside more than 25 other artistes on the Kasahare programme then hosted by Dr Duncan on Adom FM.
"I'm versatile. I don't just rap in dancehall style. I sing as well. I have sung choruses for many musicians and people can for now check out my singing on Kwaw Kese's latest album."
Stonebwoy revealed that he came by his stage name after he had tried several others and none worked. He then decided to coin something from his name Livingstone.
According to the artiste, he gets his lyrics through the things he sees around him. He loves to read and derives lots of ideas from the variety of things he reads.
Stonebwoy has been involved with several live shows including the 'YFM Area Code' jams at Tema and Takoradi, the last Samini Tour and at Reggie Rockstone Office in Accra.
"I have largely been accepted for what I do and my album will say everything else for me," the confident young man said.