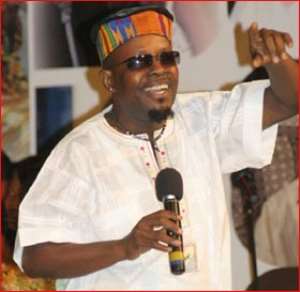 Bessa Simon
ON SUNDAY June 20, Accra will explode with eleven hours of near simultaneous free music at several locations throughout the city. This would mark the celebration of music and world rhythms.
Locations for the multiple live concerts, which are being organized by the Accra Culture and Arts Network (ACCRA CAN), with support from the Alliance Française and the French Embassy, include Nima, Musicians Union of Ghana Hall, (Ministries), New Morning Arts Café (Tesano), Salem Park (Teshie) and Mantse Agbona (Jamestown).
Performances at the Musicians Union of Ghana will feature highlife star Bessa Simon, who is noted for diverse infusions into his music, jazz great Slim Slim, gospel singer Bernice Ansah, and the all-female group Dzesi, who have delighted music fans in recent months with magnetic performances.
Nima will play host to Egya Pa Yie and Season Brass Bands, who will process to the Accra Visitor Centre after performing for several hours at an open space near the UT Bank (Nima branch).
New Morning Arts Café, which is run by music diva Bibie Brew, will showcase the New Morning Band and a number of traditional music groups, who will entertain guests with their own variations of indigenous Ghanaian rhythms.
Akroh Productions will parade diverse traditional groups at the entrance to the Teshie Salem Park. These include Odza Folkloric Cultural Troupe, Hedzoledze Dance Ensemble, Africa Jungle Warriors, Abebuloi Cultural Troupe, Akuaba Dance Ensemble and Akro Something group.
Mantse Agbonaa at Jamestown will equally feature several traditional groups, including Shidaa Cultural Troupe, who will showcase variations of Kpanlogo music. A Kpanlogo music competition will also be held as part of the fiesta, which will also take the form of a procession.
Later in the night, the fun will continue at the Alliance Française in Accra, with a fine blend of artistes for 'Fête de la Musique.'
The artistes include Blakk Rasta, Bibie Brew, Francophone Generation Band, Seun Mure, Balinga and the Feeling Brothers, Nana Yaa, Dzesi Band, and Irene Logan. Celebration of World Rhythms aims at large audiences, while working to popularize musical practice for professionals and non-professionals from all social backgrounds. It also provides an opportunity to communicate and share a very special moment, through music.