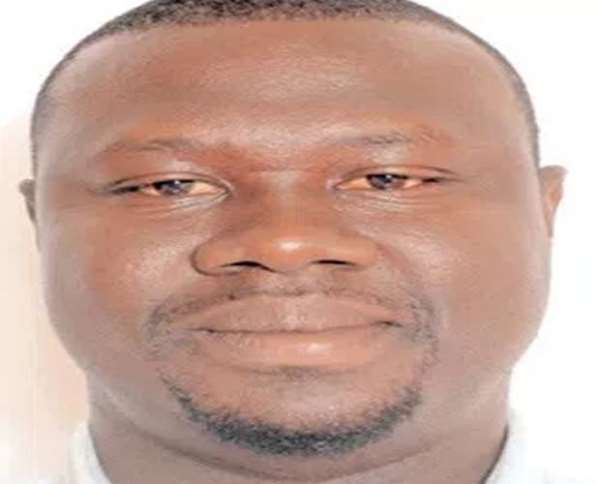 "We cannot afford to copy blindly and do the things that others are doing. There is no one size fits all approach to ending this pandemic" – Prez Nana Addo Dankwa Akufo-Addo.
There were loud calls for a lock-down of the country following the aggressive spread of the deadly Coronavirus. Yours truly was among the dissenting few, who felt a total lock-down would be much more detrimental to the country than the problem it was trying to solve. By the time you read this piece Accra, Tema, Kasoa and Kumasi would be on a partial lock-down.
I'm particularly happy at the latest development because I shudder to imagine the effects of a total lock-down on my kith and kin, who are mostly the downtrodden.
We live in a country where many people have to walk long distances to attend to nature's call. Some even use community bathrooms because of a lopsided socio-economic regime and we think a total lock-down is a great idea?
The lock-down debate reminded me of my childhood days in Nima. We were about 80 people living in a house with no toilet facilities. One had to walk over 400 metres to access a toilet facility. Your 'wahala' often starts with a long queue as you are compelled to spend not less than 10 minutes before using the facility. If you are unlucky and your stomach runs like Aziz Zakari, be sure to start dancing adowa and agbadza in the queue. And if it runs like Usain Bolt, then God help you. But if God is on your side and your stomach doesn't run at all, you patiently await your turn and enter the toilet where your poor nose is greeted by a 'holy' stench and ye shall respond by inhaling the lethal air.
As you squat to ease yourself, your poor nose is once again greeted by another stench, this time from a cocktail of urine.
Your poor eyes are also not spared as the gaseous matter formed from the cocktail of urine compels them to shed tears. Maggots will also thrill your tears-filled eyes with various forms of dance. If you are someone who doesn't waste too much time in the toilet, it is certain the nauseating experience will last for only a short period. Otherwise, hmmmmm!
Abusuapanin, the situation is same today if not worse. How then do you expect people living under such conditions to cope with a total lock-down? A cholera outbreak is the most likely consequence of tying and throwing faecal matter in polythene bags indiscriminately. I hope those who ridiculed the Zongo and Inner Cities Ministry for building toilets for houses in the slums have now seen the wisdom in that decision.
It is very obvious that most of those calling for a total lock-down are like my friend Dr. Siriboe, who lives in a first class residential area. Attending to nature's call for such folks is pure fun. They can even have the luxury of reading a novel or their favourite Daily Guide newspaper in the lavatory.
This is because the lavatory is the water closet (WC) type- beautifully tiled, exudes sweet fragrance, and looks neater than rooms inhabited by the downtrodden.
For sure, such folks will not bother to call for a total lock-down.
I'm extremely excited that our listening President did not respond to the calls from privileged folks who hardly interact with ordinary folks outside their circle.
Even on Facebook, you need to have a certain class to be their friend; so they don't know of any Ghana beyond the little privileged circle they move in. Thank God we have a president who feels the cry and pain of the downtrodden despite being privileged.
Most nations imposing lock-downs have "stay-at-home living conditions" and are considering direct payments to cushion citizens. A corrupt system like ours would breed nepotism and cronyism, even if payments were made to vulnerable families. Not forgetting the possibility of starvation and looting of kiosks and supermarkets because of hunger and inadequate surveillance system to monitor deserted shops and streets?
Indeed, hindsight has taught us that a calculated decision is most often better than a hasty one. The case of the President resisting pressure to evacuate Ghanaian students from China clearly comes to mind.
Evidence shows clearly that the situation would have been worse had the President succumbed to pressure from Zu-za and evacuated Ghanaian students in Wuhan, China. Check the figures of countries like Italy, Spain, France, UK, US and Iran and tell me I'm wrong.
It is however worrying to observe how lack of clear communication has led to panic buying at markets, stampede at fuel stations and people literally running away from the areas affected by the partial lock-down. My prayer is that the panic and stampede do not compound the problem and make the situation worse.
So let's all stay at home and be safe; and only go out if necessary. And be reminded that the virus might be just beyond your door.
Hope to see you next week for another konkonsa, Deo volente!