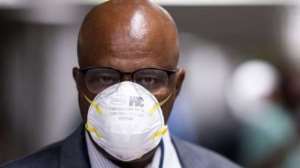 The Ghana Coalition of NGOs In Health wishes to commend the government for banning public gatherings such as church services, seminars end even education. For us, it is a step in the right direction and an indication to alert people about the seriousness of the virus pandemic in the Country.
Currently, more of such proactive measures are needed to confront the pandemic. The awareness is beginning to take shape and all service providers are fully alert. However, continued education and supply of resources to the service providers should not be a challenge to them at this time.
The government should make efforts to provide protective equipment to health professionals and those at the country's borders and all other entry points to make them fully equipped to function as expected of them. The government can also workout financial rewards and insurance motivation packages for health professionals who deal directly with the patients. This will serve to boost their morale for effective service delivery.
The Coalition further wishes to comment on the government, GHS and the media for their sustained efforts in educating the public and hope they will continue to join hands with other stakeholders to intensify education to the hard to reach areas of the country.
As we are all aware, our health facilities are always overcrowded at the Out-Patient Departments (OPDs) on regular working days. Such crowds cannot be allowed to exist during this pandemic period since the reasonable personal spacing is critical in the fight against the pandemic. To achieve this the hospitals need to expand their OPD spaces by putting up more temporary structures such as tents in order to decongest overcrowded health facilities.
Last but not least, the Coalition wishes to urge politicians to allow technocrats to carry out the education whiles the politicians concentrate on the pandemic related resource mobilization.
There is a need for the technocrats to work with the traditional authorities in the communities since certain cultures and taboos could hamper the effectiveness of public education on the pandemic.
We urge the government of Ghana, the Ministry of Health, the Ghana Health Service and all other stakeholders in health to be up and doing and together we shall overcome the ravaging effects of the virus.
Thank you
The Regional chairman
Alagskomah Asakeya Noble
Ghana Coalition of NGOs In Health-U.E.R