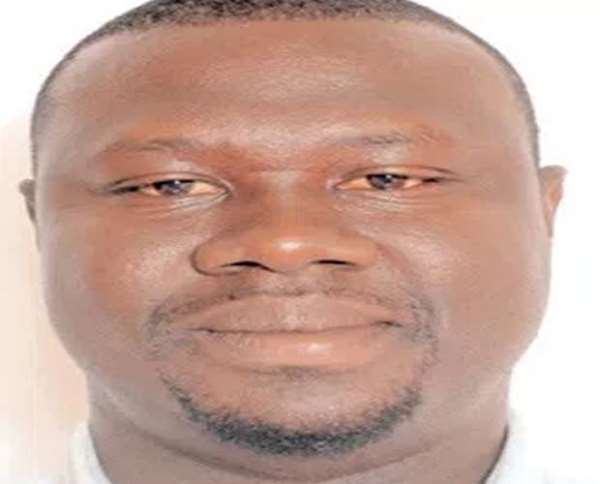 "The fight against corruption should start with an incorruptible president. I have said so before and will repeat it today. I can assure you in all humility that I'm not, have never been and will never be corrupt."
Those were the words of then candidate Nana Dee in the heat of the 2016 election campaign. After 32 months in the saddle, can President Nana Dee express same sentiments?
I believe he can. Though not in agreement with how he handled some of the corruption allegation cases, I sincerely believe he has discharged his duties creditably in that regard. Unlike his predecessor, he has neither personally benefited from a corrupt act as president nor facilitated for any friend or family to benefit.
So I will, on any day, choose such a president over the one who thinks only about himself and his cronies. They say we have short memories, but we have not forgotten how a sitting president received a Ford Expedition worth US$100,000 from a Burkinabe contractor friend, Djibril Kanazoe. Yes, the Commission on Human Rights and Administrative Justice (CHRAJ) did rubbish the bribery claim; but we know better.
We may be many things, but stupid is not one of them. If CHRAJ had wanted to do a good job, it would have investigated the circumstance under which he and Kanazoe became friends. For that was the only key to unlocking the real thoughts and intentions of both the giver and the receiver.
Per Kanazoe's own account, he did not win a contract in Ghana the first time he submitted a proposal. After losing the bid, a friend (Mikado) who knew the then vice-president, took him to greet the vice-president. Thus began the beautiful relationship between the two, which led to a US$100,000 gift exchanging hands.
The motive for Mikado taking Kanazoe to see the then Vice-President Ogwanfunu was clear. He had lost a contract, so he needed someone who could pull strings to make things happen the next time. And did the new relationship he established with Vice-President Ogwanfunu not help him get the Ghana Embassy "fence wall" project in Burkina Faso and other contracts?
This same president has for many years refused to comment on the messy Embraer jets deal. We also saw how he made Alhaji Gilbert Iddi a high commissioner, after he (Iddi) had squandered millions of SADA cowries. Not forgetting how Hon. Chooboi was made a minister at the presidency after presiding over the Brazil 2014 fiasco. Indeed, it was under the stewardship of the 'greedy bastards' that the term 'create, loot and share' was coined.
It is therefore baffling to see those from the umbrella stock accusing others of corruption. They scream 'corruption' at any given opportunity to delude the electorate into believing their deceptive chant.
Let's take the National Youth Authority (NYA) case as an example. They jump from one radio station to the other accusing the president of corruption when the facts do not support their claim. After the detection of procurement breaches by the government, the CEO and his two deputies were quickly given a kick on the butt to make way for smooth investigation before any further action could be taken. What else could an incorruptible leader have done under such circumstances?
The Nana Dee government is not made of angels. His appointees are human and can be susceptible to corruption. But the most important thing to do is to take immediate action to protect the national purse.
Yes, the nun is human so she cannot claim infallibility. Fallible she may be, but she will not learn morality lessons from an unrepentant harlot. A harlot, we all know, is someone who exchanges sexual favours for cowries. She would open her legs for any man, so long as he has the ability to reward her financially for her sexual prowess. It is therefore puzzling to see an unrepentant whore proclaiming publicly that a nun should come to her for lessons on morality. Funny, isn't it?
The bitter truth is that a corrupt leader and his ilk can never teach an incorruptible leader how to fight corruption. Fighting corruption is not about rhetoric and mouth-twisting political slogans. Neither is it about screaming on radio and pointing accusing fingers at others.
Indeed, the constant pointing of fingers at opponents does not change the fact that our folks under the umbrella are very corrupt. It rather amplifies the fact that their self-righteous scream of corruption against others is only to hide the noise of skeletons dancing in their own closets.
See you next week for another interesting konkonsa, Deo volente!