On CSE Debate: It is Sad To See Haruna Iddrisu Lie Openly--DCE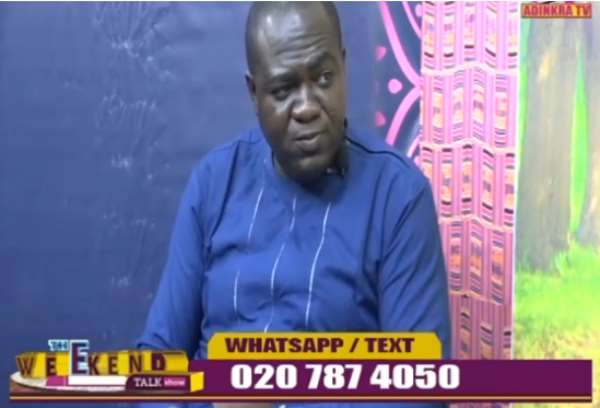 Hon Alex Inkoom, DCE Asene Manso Akroso
Hon. Alex Inkoom, the District Chief Executive of the Asene Manso Akroso District, has described as 'unfortunate' and 'sad' the manner in which the Minority Leader in Parliament, Hon. Haruna Iddrisu, has handled the raging debate on the Comprehensive Sexuality Education (CSE) for schools.
According to the DCE, Hon. Iddrisu openly displayed dishonesty and deceit when he addressed a press conference by the Minority caucus.
The DCE was speaking on Digital TV Adinkra TV on the political talk show dubbed "Weekend Talk" hosted by popular broadcast journalist Kayaso aka K.K.
The minority in parliament on Friday held a press conference to address the yet-to-be introduced CSE in schools.
The Hon. Haruna Iddrisu is reported to have said that Nana Akufo-Addo is building a National Cathedral to please God and then in another breadth imposing LGBT culture on Ghanaians through the CSE.
This assertion didn't go down well with the Asene Manso Akroso DCE.
Hon. Alex Inkoom said that Muslims in particular hold honesty in high esteem hence Haruna Iddrisu is going against the values of true Islam by lying to Ghanaians.
"The massive positive impact of the NPP policies keep manifesting for the good of Ghanaians especially in the area of Education, Agriculture and social intervention; so the NDC is always finding schemes to run down the ruling government under Nana Akfuo-Addo through its propaganda machinery," Hon. Alex Inkoom stated.
He admonished members of the opposition party NDC to be more responsible in their comments on critical issues of national interest.