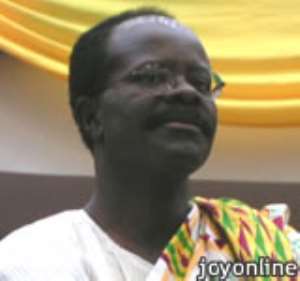 Dear Papa Kwesi Ndum, I bring you greetings from "Bossman", a suburb of Obuasi where you have a number of your enterprises(Goldcoast securities, G.N Savings and loans, G.N. TV and Coconut groves).
On behalf of the entire customers of Goldcoast securities within which I stand as the "primus interparis", I humbly say kudos to you.
I am without doubt and with an extreme optimism that this piece of writing will get to your doorsteps.
Before I get down to the "nitty-gritties" of today's issue, once again I want to say thank you for all the strives that you have made in the field of business and all that you wished to have done should you have won the 2016 general elections.
Dear Mr. Ndum, sunshine they say always follows a dark night. We sleep knowing very well that "the sun will rise again tomorrow", but in your case, it appears our funds are locked up forever.
Your continues loud silence on this matter grossly depletes our "confidence oxygen". As I write this piece, my confidence level is breathing profusely.
I advise in this piece that until you pay all your customers of Goldcoast securities, burry your presidential bid come 2020. This is because your announcement of it will generate a groundswell of citizen momentum to either fight you legally or illegally.
I wish you could pay heed to this piece of advice. Unfortunately, our wishes are not horses and for that matter, beggars can not ride them, given it's characteristic lethargy.
The sun had already gone to sleep and the usual evening breeze that come between sun set and total darkness is also present.
The whole land of "Bossman" however, looks deceptively calm. I, therefore, would like to retire to bed. " To be forewarned is to be foretold". Have a blissful night.
I hope that this piece of writing will meet your favourable considerations and I look forward to hearing from you soon.
Emmanuel Bombande.