We Are All At Risk Of Becoming Victims!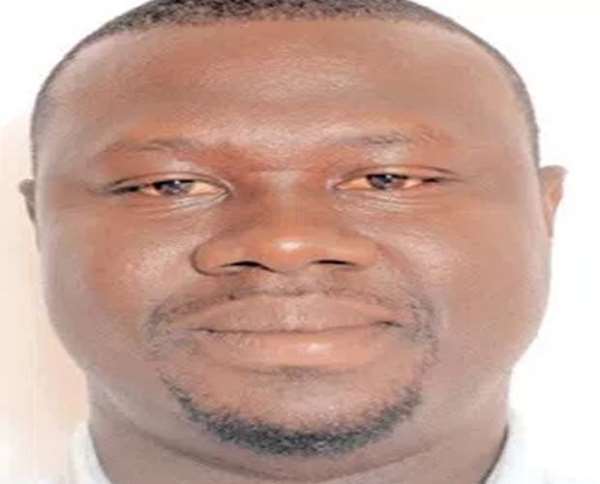 I rarely narrate this story as it is one that always sends shivers down my spine. It happened more than three decades ago but it is still very fresh in my mind. It is one of the few events that have been etched in my memory.
The incident happened when I was in Primary 5 in Nima. I was then about 11 years old. There was a school a spitting distance from ours, with a woman selling 'asaana' and bread. 'Asaana' is a beverage made from maize and predominantly prepared by Ewes. A combination of sweet asaana and bread is something to be tasted and not told.
Having fallen in love with the beverage, my friends and I religiously went to buy asaana from the neighbouring school when going home. The ritual, which started from Primary 1, continued until that fateful day.
Ironically, my two friends did not want to go for the beverage that day because they had no money on them. They only agreed to go with me after I had offered to foot the bill. If only I knew what was in store for me!
To the asaana seller we went. We were enjoying our asaana and bread when, suddenly, we saw a small crowd led by a 14-year-old girl coming towards us. The girl then pointed at me and, before I could make sense of the situation, two big blokes held me by the shorts. They raised me high as I struggled in vain to free myself. All I could hear from the girl and others in the crowd was a statement in Hausa which literally translates, "He is the one."
"What have I done?" I shouted back in Hausa. They screamed in unison that I was the one who had stolen the waakye seller's money earlier in the day. I was shocked and frightened. I was known to be a brave boy; but not even my bravery could stop me from shedding tears.
I protested my innocence but neither did they believe me nor pay heed to my cry. The more I wept, the more they referred to it as crocodile tears. To them, I was the thief they were looking for.
You can imagine an 11-year-old in such a situation. I wept and shivered like a leaf on a tree. But not even the weeping and shivering could spare me knocks and slaps.
After a thorough search, they found nothing on me. That notwithstanding, I was given six lashes on the back and released to go home. I was drenched in shame as the crowd hooted at me. Till this day, I do not remember how I managed to get home.
Later in the evening, the waakye seller, her husband and a couple of people came to our house. You can imagine my anxiety on seeing them. But they calmed me down and said all was well.
Abusuapanin, the long and short of it was that the real thief was later found. They were thus in our house to plead for forgiveness for the torture and shame they had compelled me to endure. My mother's reaction is another story for another day.
At least, I was fortunate to have been spared my life. But the likes of Captain Mahama hadn't been that fortunate. We all know the Captain Mahama story so I will not bore you by recounting it.
Captain Mahama's statue was unveiled late last week. The essence is to remind us of the painful murder and never to engage in mob injustice again. A very noble cause, if you asked me!
But a day or so after the unveiling, there was news of another mob injustice at Huhunya in the Eastern Region. The alleged goat thief was mercilessly beaten, put in a car boot and set ablaze. His accomplices, who allegedly shot two residents, bolted away when they sensed danger.
I commiserate with the families of the two deceased Huhunya residents. But for a country that just unveiled a statue to symbolize the country's stance against mob injustice, I'm amazed at the silence on the Huhunya incident. Indeed, the silence is very loud!
I'm still waiting to hear the voices of so-called human rights groups. I'm still waiting to hear same voices that inundated our ears when the Captain Mahama debacle happened. Or is it because the Huhunya victim is alleged to be a thief? Was same not alleged in the case of Captain Mahama until the truth came to light?
I've been a victim of mob injustice so I know and feel it. I've also lost a cousin through the penis-vanishing scare that hit the country some two or more decades ago. The victim is always guilty because he is powerless. More so, when the victim is dead.
Don't be deceived, we are all at risk of becoming victims of mob injustice. The shout of "julor", to wit "thief", can make your own kith and kin snuff life out of you, even without bothering to know what you've stolen. That is my fear!
See you next week for another interesting konkonsa, Deo volente!