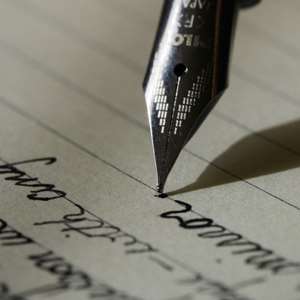 Life – they say – is not a bed of roses. Some are born with a silver spoon in their mouths. Others don't have immediate access to the spoon, but can afford what they need. For others still, life is so very difficult, we wonder if it won't overcome us. I happen to find myself in the *others* category, a motivated hustler coming from a poor and challenging community but my internal drive to succeed landed me in the then Polytechnic but now Technical University few years after my high school education. Many High school colleagues didn't bother furthering to any tertiary institution due to the scary lofty number of unemployed graduates in the country. Former Unemployed graduates association president, Mr Biney affirmed this on citi fm news, and I quote, "The rising levels of joblessness will increase social vices in the country.
As a country, if you have a quarter of your population to be unemployed, what it means is that, social vices will be high and production will be low, so it is not a good thing for any country to have at all."
Statistic shows the unemployment rate in Ghana from 2007 to 2017. In 2017, the unemployment rate in Ghana was at approximately 2.36 percent. https://www.statista.com/statistics/808481/unemployment-rate-in-ghana/.
Ghana Education Service (G. E. S) recently opened their impervious doors to welcome graduate applicants willing to enter the field of teaching the various Senior level cycle schools to help run the newly introduced "Double track" system smoothly, interested applicants were to write an aptitude test which was scheduled on Friday, September 28 to help determine the suitability of applicants for the advertised positions.
https://www.businessghana.com/site/news/general/172956/Double-track-teacher-applicants-to-write-aptitude-test-Friday-Sept-28
Applicants were to pay a fee of (Gh¢ 40.00) before sitting for the aptitude test for which I was not an exception. I was shortlisted among the 8,000 qualified applicants out of the 40,000 applicants who sat for the test. We were then instructed to report to the regional education office of where you were posted to for some endorsement of forms before proceeding to the school of post.
I was more happy than (Matthieu Ricard) when I had a notification that I have been posted to a category B school in the eastern region of Ghana to teach English as a subject. I put on my very best of cotton cloths and polished my shoes with frytol oil to make it shine since I was not having enough on me to afford a liquid polish. Poor Aunty gave me some money to cater for my journey to the eastern region, I was filled of exultation when I got to the office, at least I will be earning something to take care of my poor and weak mother.
I was welcomed and congratulated by the boss for being shortlisted out of the 40,000 interested applicants. I thought all is done but I was wrong, the boss discourteously old hat my polytechnic background, saying I'm not qualified to teach a Senior High School with my HND certificate, he painted the picture as if I posted myself there blindly forgetting that I for one sat for a test with equally qualified 40,000 applicants from the Universities and other institutions but was shortlisted among the few selected, this should tell him I'm up to task or unless he wants to say the G. E. S team in charge of the postings don't know what they are doing.
It's indeed de trop how our systems are not working. Some people think that to have a successful life you have to have university education, while others think otherwise.
The main objective of polytechnic education is the promotion of technical and vocational education and training, technology transfer and skills development to enhance the socio- economic development of the country.
Lack of understanding of the career-oriented nature of polytechnic education has been responsible for these misconceptions.
Many have advised me not to come out with this piece, but I tell you, never be bullied by silence. I'm not going to accept another offer from them should in case my application is reconsidered, I can't and won't work with a melee organ... THAT'S SELF RESPECT.
Adusei Nathaniel says........ #God save Ghana .